After the Valentine's chocolates have been eaten and the flowers have wilted, it's time to start thinking about the next holiday… St. Patrick's Day! It's one of my favorites. From fun rainbow foods to green desserts and everything in between, there's no shortage of yummy St. Patrick's Day treats to choose from. Here are some of our favorites.

Cute and Easy St. Patrick's Day Treats
St. Patrick's Day Muddy Buddies
Muddy Buddies are such a classic snack recipe! To make St. Patrick's Day Muddy Buddies, you'll need green M&Ms to get your hint of green. Try adding other green candies, too. – From Glue Sticks & Gumdrops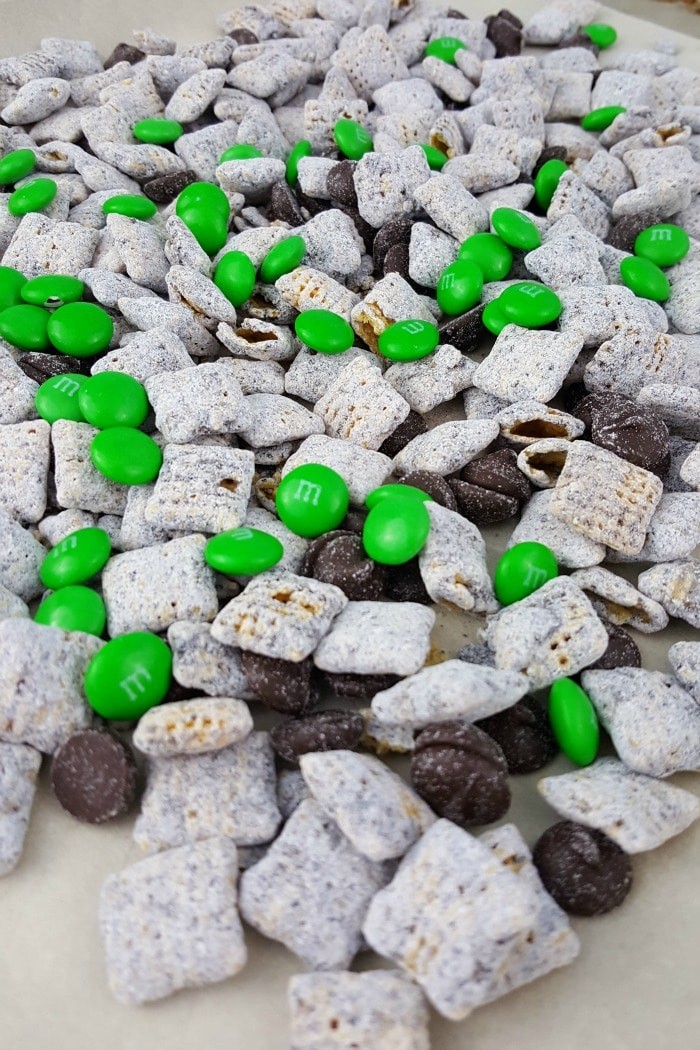 Rainbow Rice Krispie Treats
What kid doesn't love rice krispie treats? These Rainbow Rice Krispie treats are gorgeous enough to take to a party, but you'll probably want to keep them all to yourself. We wouldn't blame you. – From The Gracious Wife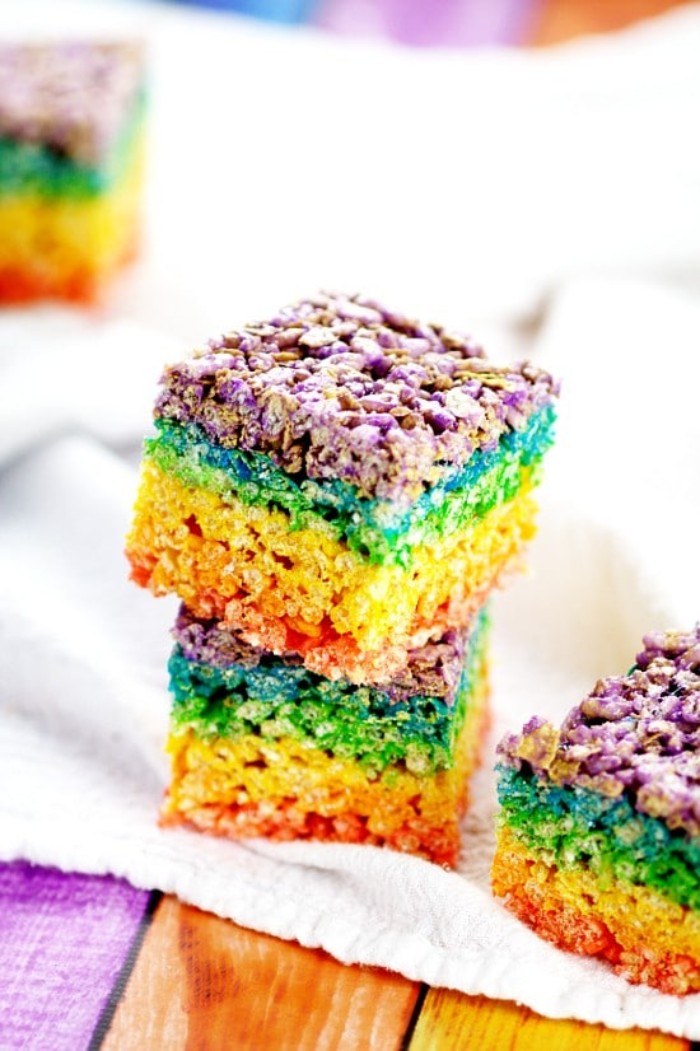 Rainbow Parfaits
These delicious rainbow parfaits would be a fun breakfast option for St. Patrick's Day. They're filled with yogurt, oats and healthy fruits to get your kids off to a great start for the day. – From Lemon Lime Adventures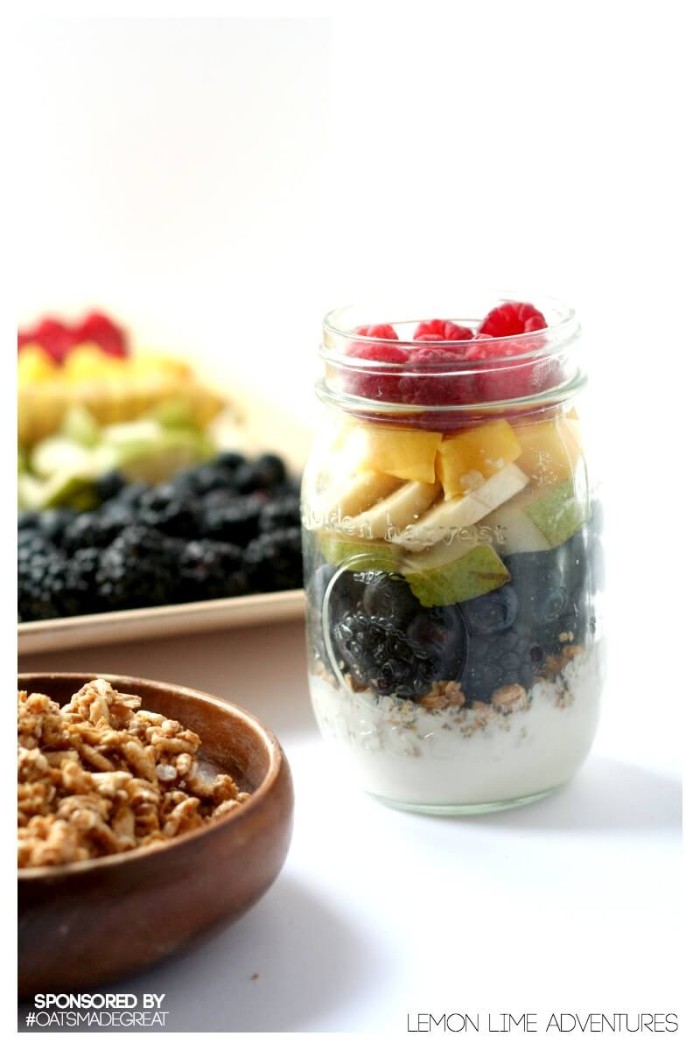 Rainbow Jello Treats
These take some time to make since you have to give each color a little time to set up, but how surprised would your family be to find these gorgeous rainbow Jello treats on St. Paddy's Day? – From Somewhat Simple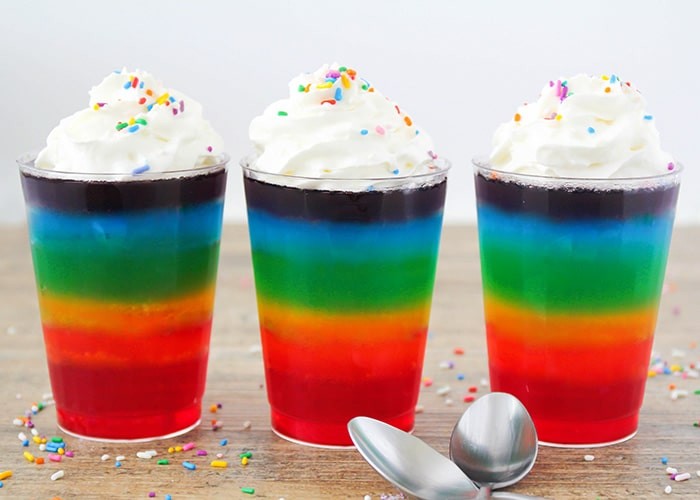 Leprechaun Snack Mix
Put some of this leprechaun snack mix in your leprechaun trap! Or, you know, you could enjoy a big bowl of it yourself. The sweety salt combo of popcorn and pretzels with marshmallows, M&Ms and chocolate can't be beat! – From Craft Create Cook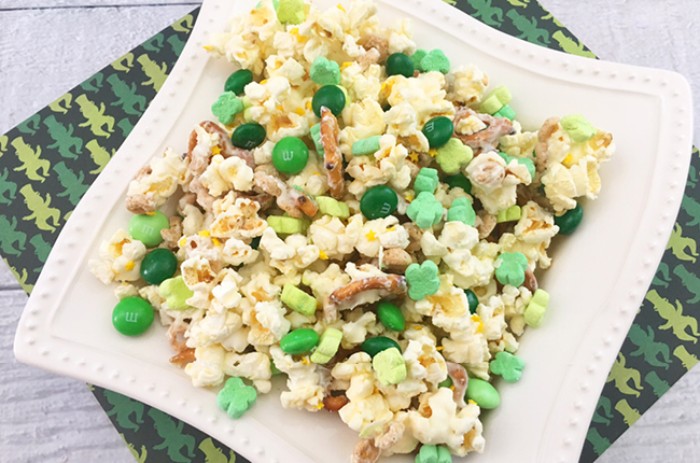 Rainbow Fruit Tray
Set out a healthy rainbow fruit tray for your kids to snack on throughout the day. Okay, the marshmallows may not be healthy, but you need a little indulgence now and then, right? Plus, they make super cute clouds for your fruit rainbow. – From The Joys of Boys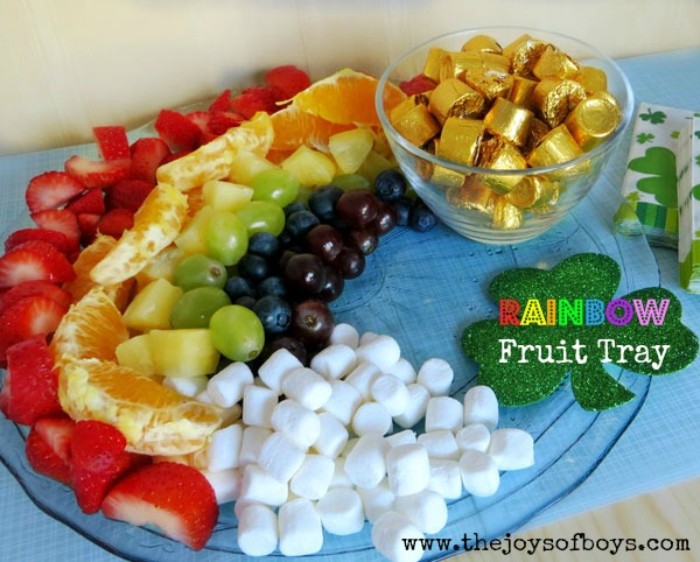 Lucky Charms Jello Snack
Top green jello with whipped cream and marshmallows to make this fun Lucky Charms Jello snack. Did you know that you can purchase just the Lucky Charms marshmallows on Amazon? It's so tempting, isn't it? – From Mommy's Bundle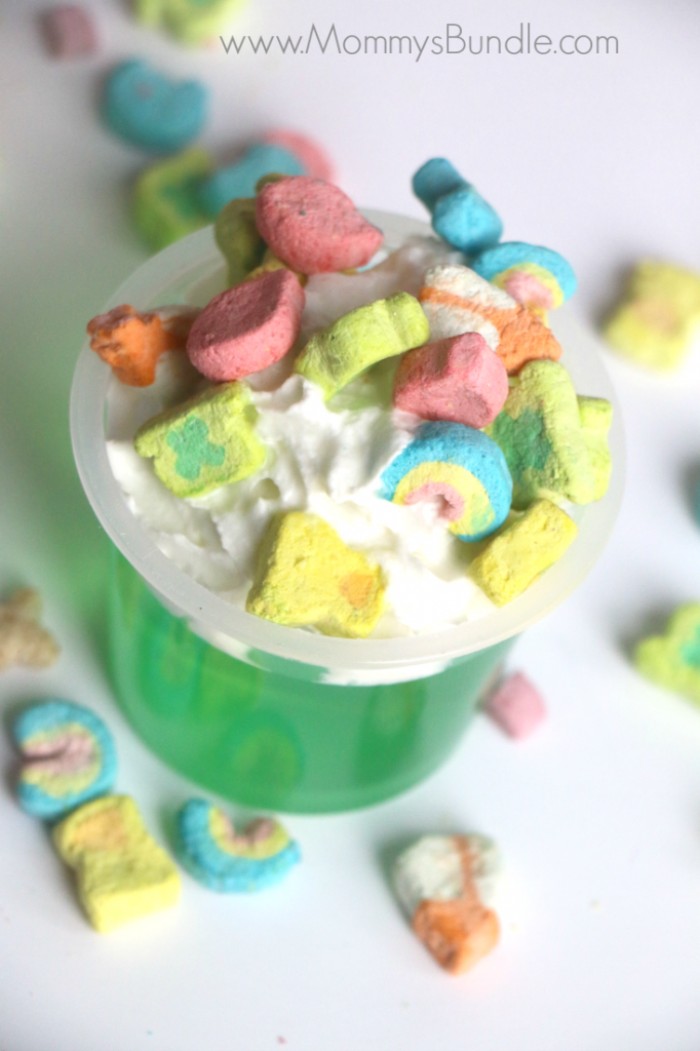 Pretzel Shamrocks
Get that sweet and salty snack combination you're craving with these pretzel shamrocks! Can I just say that Rolos are one of my favorite candies of all time? I especially love this snack idea because it includes Rolos. Yum! – From Kenarry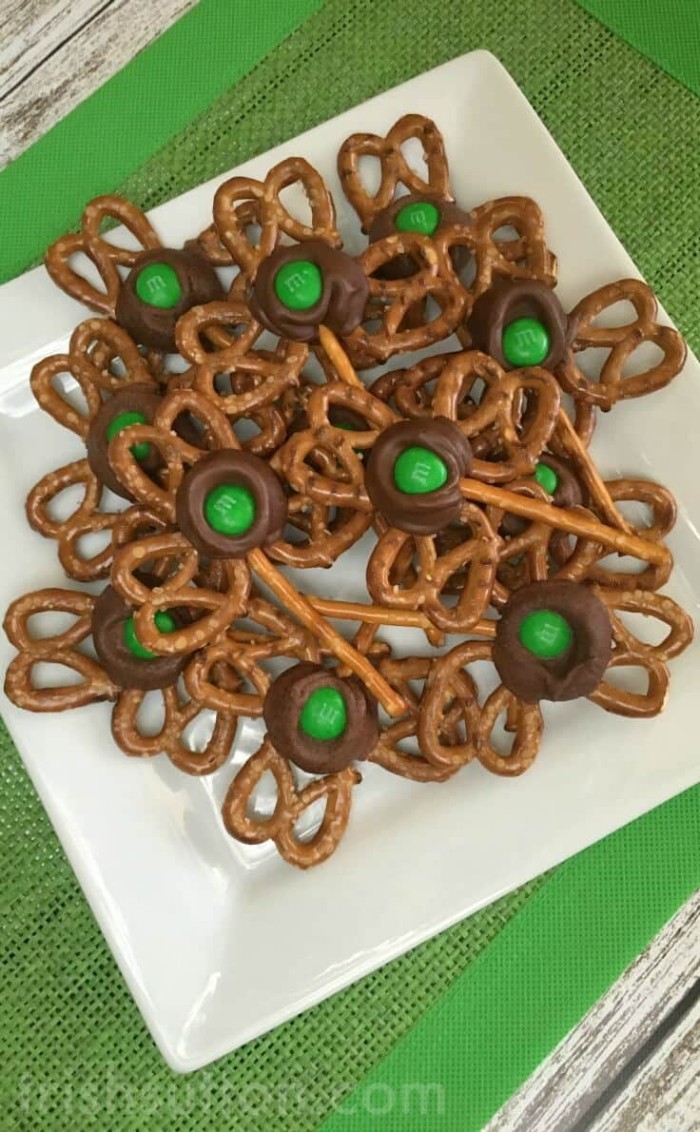 Easy Shamrock Chips
For a healthier take on chips, use some spinach wraps to make these easy shamrock chips. They're delicious served with hummus or salsa, and the spinach adds that green flair that's perfect for St. Patrick's Day. – From It's a Keeper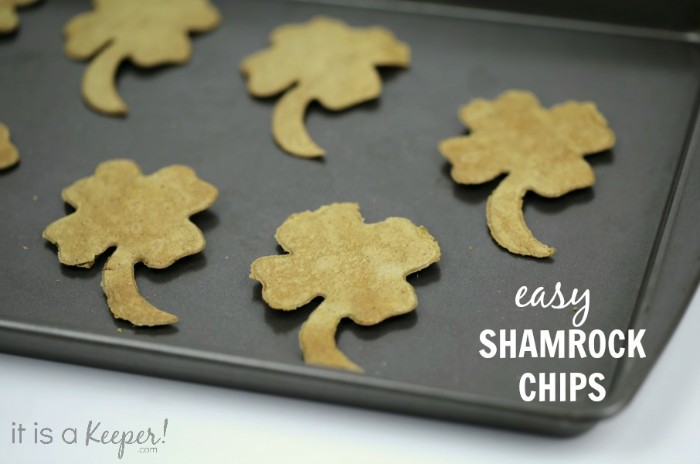 Lucky Charms Cookies
Kids will go crazy for these Lucky Charms cookies. These are another goodie that you can make with the bags of only marshmallows from Amazon. Not that I need an excuse to buy them… they're probably one of my favorite things on the planet. I've heard that other stores carry them, too. A buddy of mine said he saw them at Rural King! If you've found only the marshmallows in other stores, let us know which ones in the comments! – From Glue Sticks & Gumdrops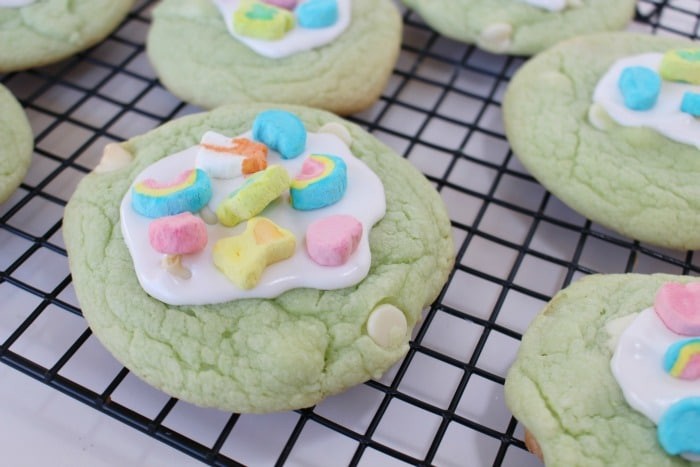 Rainbow Graham Cracker Snacks
I can't imagine anything cuter than these rainbow weather snacks. Graham crackers, frosting, marshmallows, and candy… what's not to love about these pretty treats? They'll be great for a St. Patrick's Day party, too. – From Capturing Joy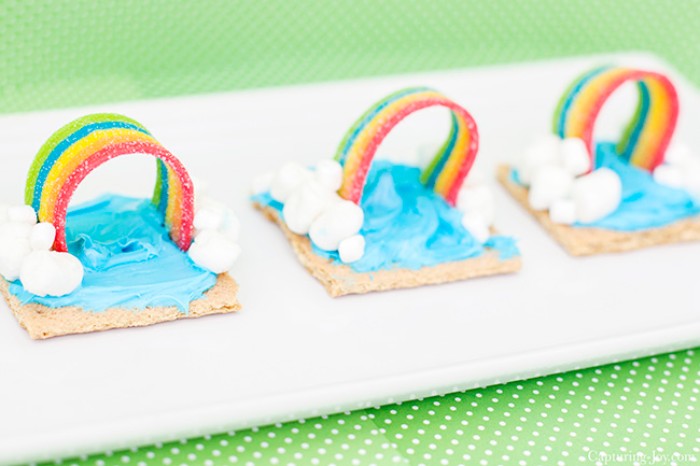 Leprechaun Popcorn
For another take on the salty and sweet combo so many of us love, you should try this leprechaun popcorn. It gets all that pretty green color from mint M&Ms, candy melts, and green sprinkles. Can you say YUM? – From Mom Foodie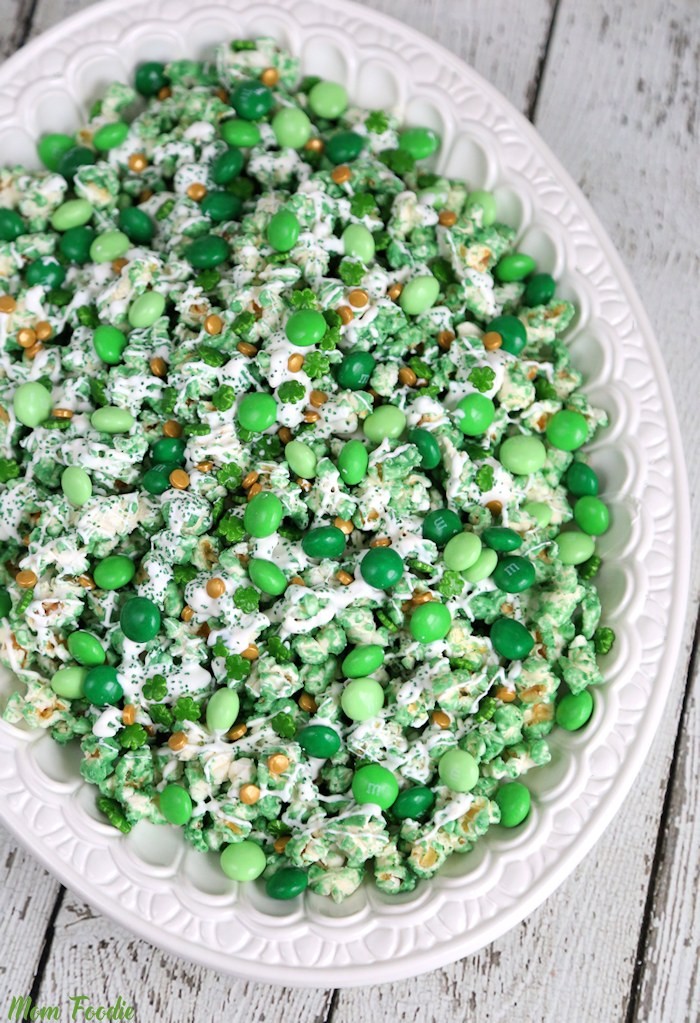 St. Patrick's Day S'more Snack Mix
Can you tell I'm a big fan of snack mixes? This St. Patrick's Day S'more Snack Mix caught my eye right away! Love the addition of the Golden Grahams cereal rather than breaking up pieces of graham crackers. So easy. So tasty!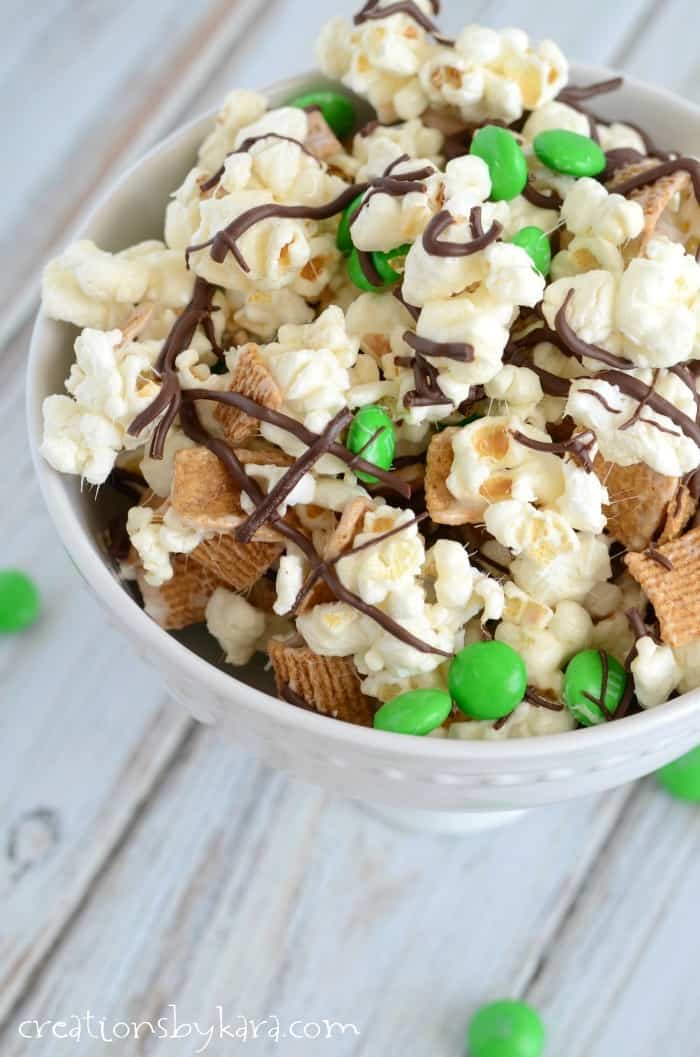 Pot of Gold Brownie Cups
Personally, I'd be most excited to get these pot of gold brownie cups than anything else. Brownies are my ultimate favorite dessert, and the sprinkle surprise in the middle would make it all the better. What a cute idea!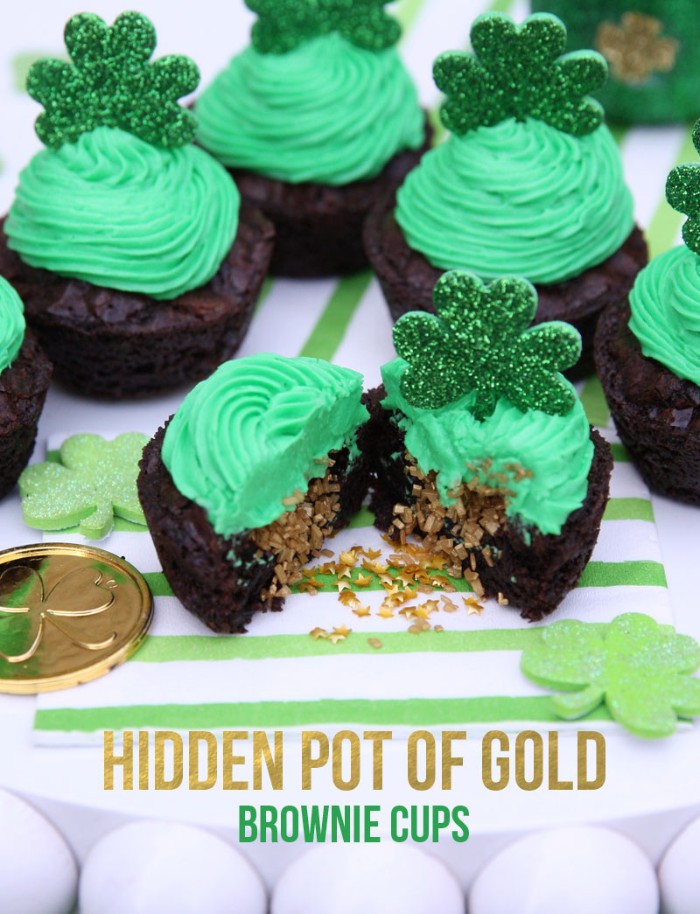 Rainbow Donuts
Make some rainbow donuts for the kids for breakfast! I know what you're thinking… homemade donuts take a long time! Not these! They're made with canned biscuits and a few other simple ingredients to make a truly adorable (and most importantly, easy) treat for the kids.