17 St. Patrick's Day Party Ideas for Kids
Can you believe St. Paddy's Day is almost here? Pinch me, already! Okay, don't pinch me. I always hated that (mostly because I always forgot to wear green). But I do love a cute little party, and we've found lots of super simple St. Patrick's Day party ideas for kids to make sure your kiddos have the best day ever. Whether you're throwing a party for your family or for a classroom full of kids, you'll find a great idea (or three) here.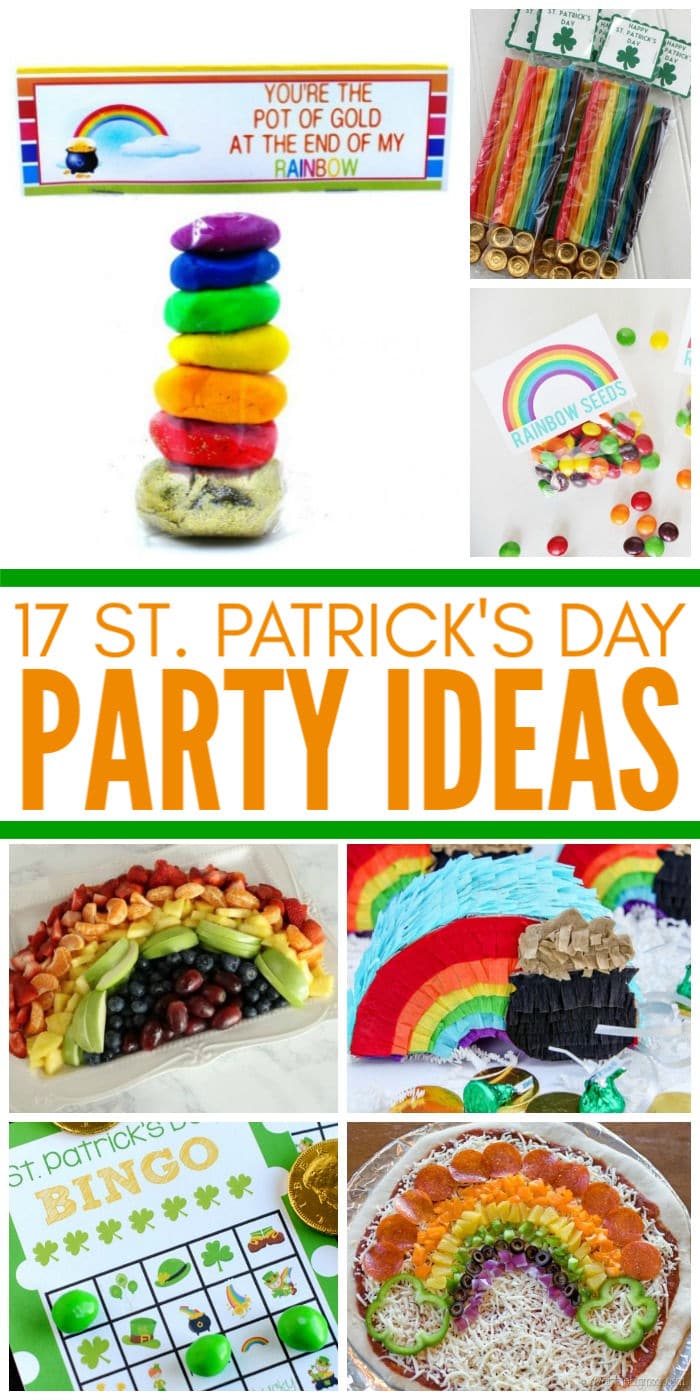 Super Simple St. Patrick's Day Party Ideas for Kids
Fruit Rainbow
Serve up a delicious fruit rainbow instead of so many sugary snacks. This fruit arrangement will make a big impact on your table, and parents will love a healthier option for the kids. You could also do miniature versions of this in small plates if providing it as a classroom snack. – From Passion for Savings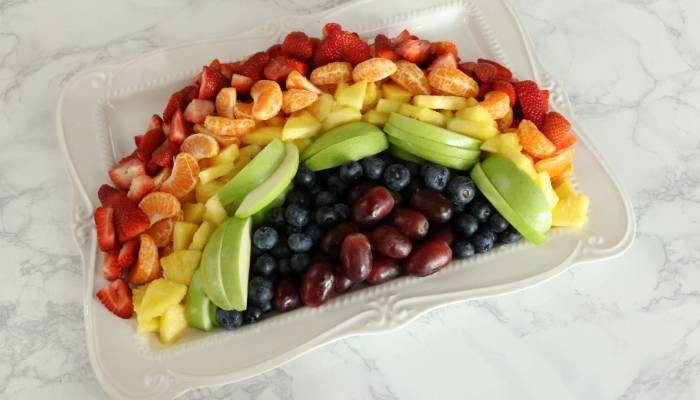 Shamrock Veggie Skewers
Speaking of healthy options, we also love the idea of these shamrock veggie skewers. Of course, kids will probably want to dip them in buckets of ranch dressing, but at least they're getting some veggies in, right? – From Two Healthy Kitchens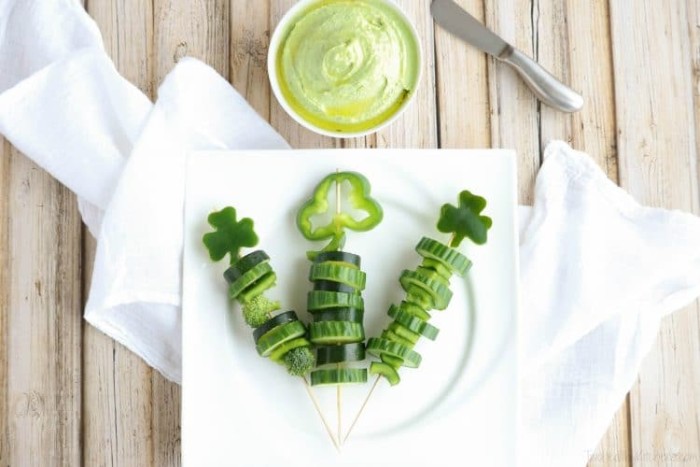 St. Patrick's Day Pizza
It just isn't a party without pizza! You're going to love this St. Patrick's Day pizza with lots of cheese and veggies. Don't worry, if you're not a fan of pineapple on your pizza, you could easily sub banana peppers instead. And, as with all kid parties, you'll need to have some plain cheese pizzas on hand as well. That's not just a thing with our kid, right? – From Over the Big Moon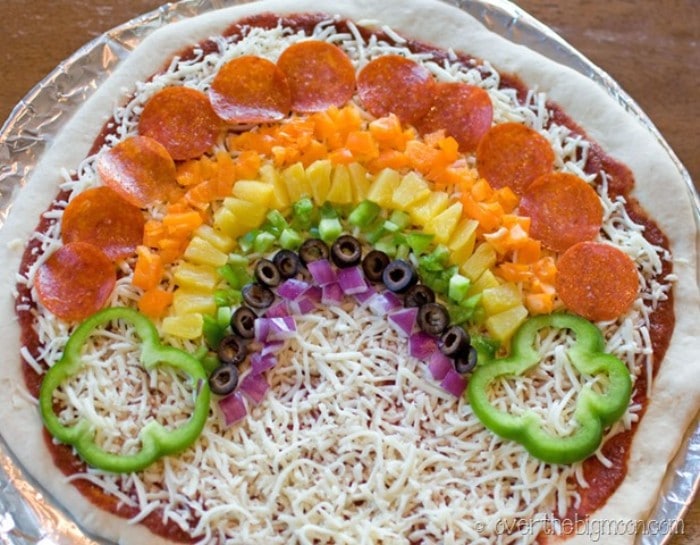 Related: We have a list of 15 yummy St. Patrick's Day Treats for your party… check it out!
Jello Cup Leprechaun Hats
Either as a party favor or as a fun snack during the party, these jello cup leprechaun hats are easy to execute, and the kids will get a big kick out of them. This would make a wonderfully easy classroom treat as well. – From Craft Create Cook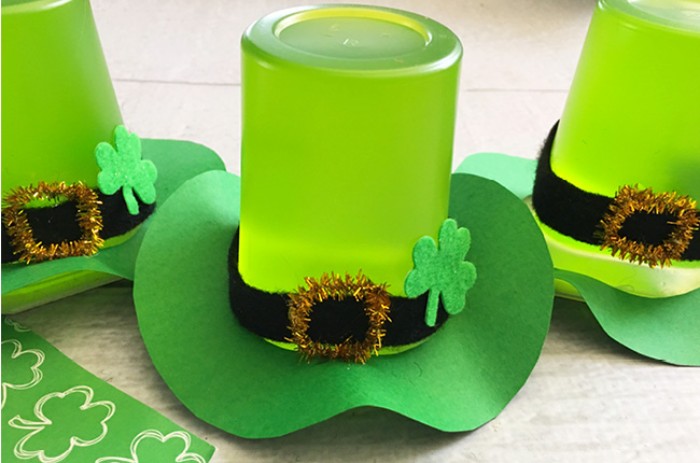 Leprechaun Belt Cups
Serve drinks in style in these leprechaun belt cups. These cups pair perfectly with the green punch listed below, but they're great for grown-up parties with adult beverages as well. Who doesn't love a little festive flair? – From Cutefetti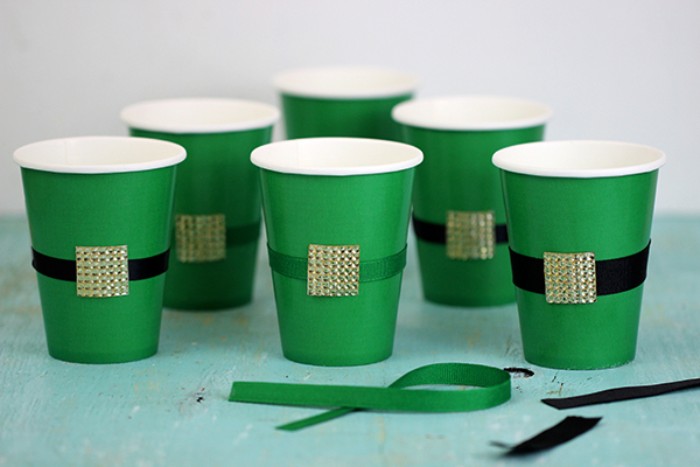 Gold Coin Treat Tags
Chocolate gold coins abound close to St. Patrick's Day. Why not give some as a party favor? Add this "Shine like a pot of gold" treat tag, and you're all set. – From Kenarry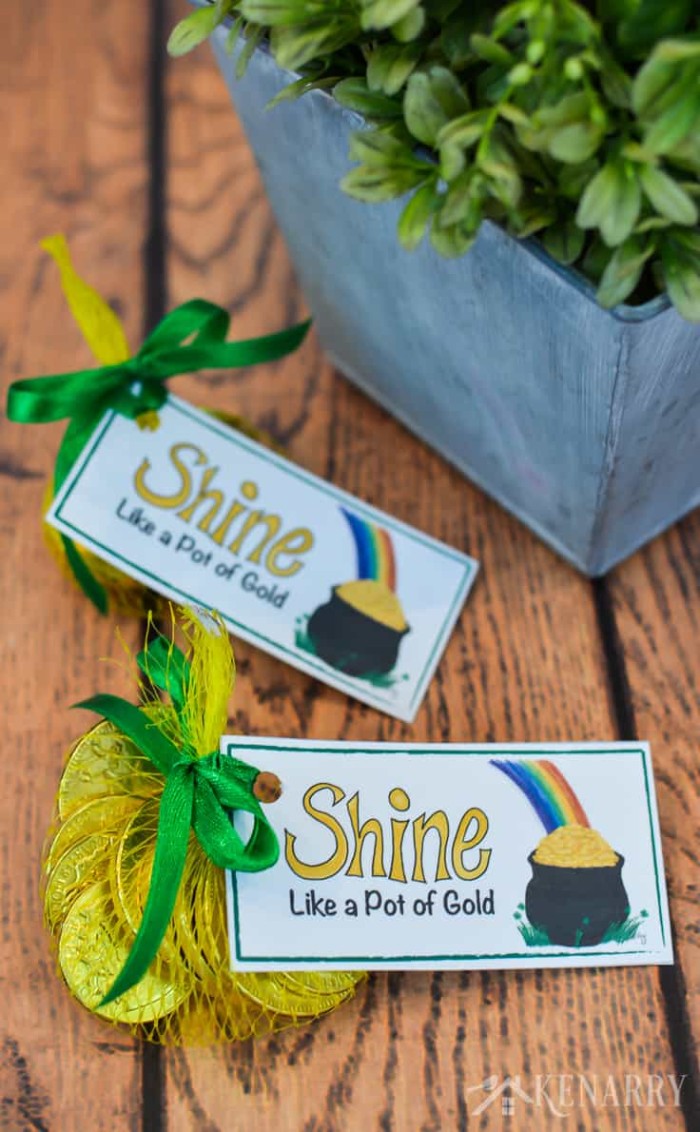 St. Patrick's Day Cootie Catcher
Oh, my goodness, do you remember making cootie catchers in school? I do! Have some of these St. Patrick's Day cootie catchers on hand for the kids to play with. They'll have loads of fun with them, especially if they've never played with a cootie catcher before. – From Simply Designing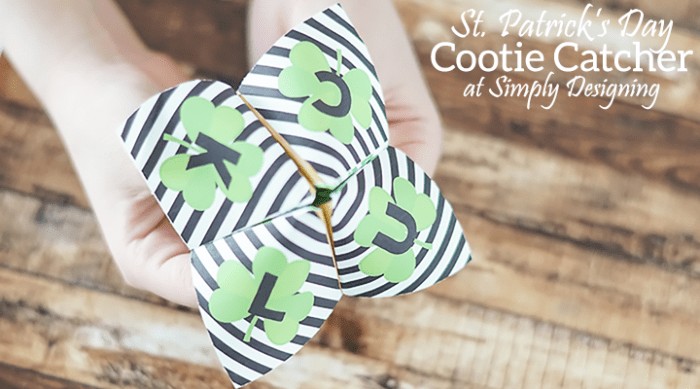 St. Patrick's Day Joke Teller
Here's another take on the cootie catcher: a St. Patrick's Day joke teller. Kids will have a blast telling each other the jokes inside them. You could even write some of your own jokes on some so that each kid has different jokes to tell. – From Bren Did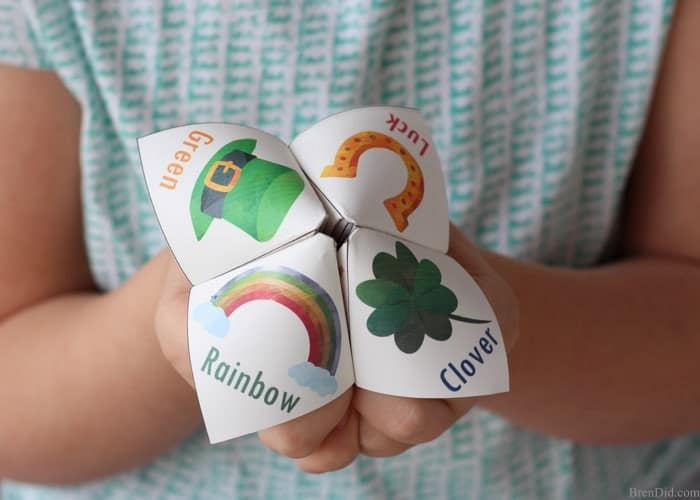 Rainbow Treat Bags
Looking for the perfect party favor? You've found it in these rainbow treat bags! Heck, with Twizzlers and Rolos, I'd even love these as an adult. Again, these would make wonderful classroom favors! – From Cincy Shopper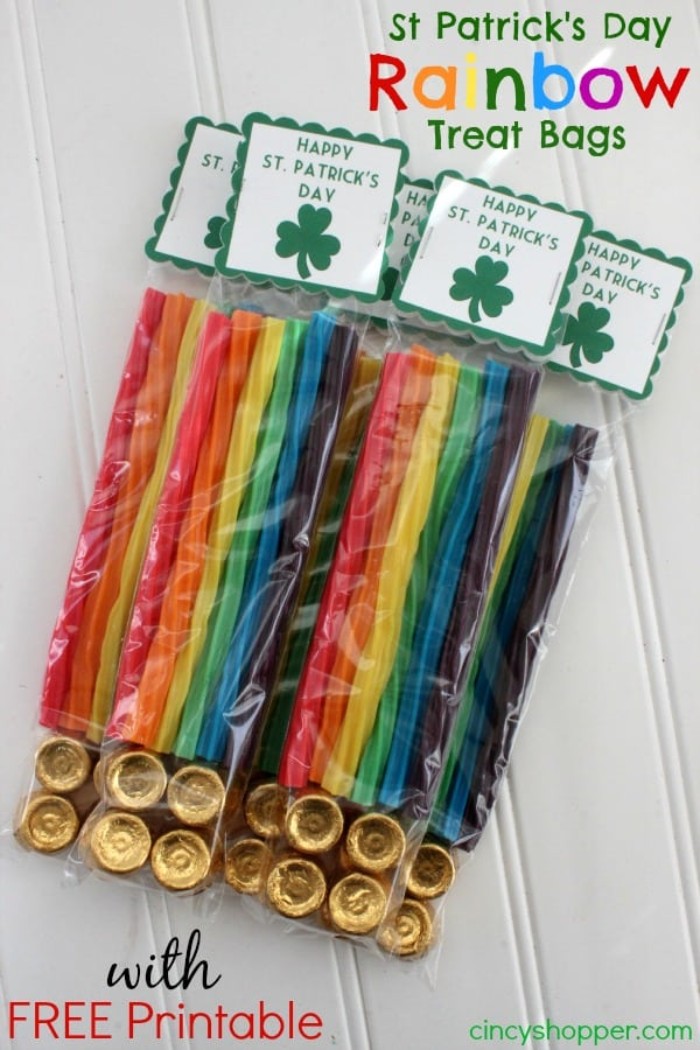 Rainbow Treat Cups
You could also use Rolos to make these adorable and simple rainbow treat cups. Free printable tags and rainbow handles are included in the post, so make sure you click over to get them! – From The Girl Creative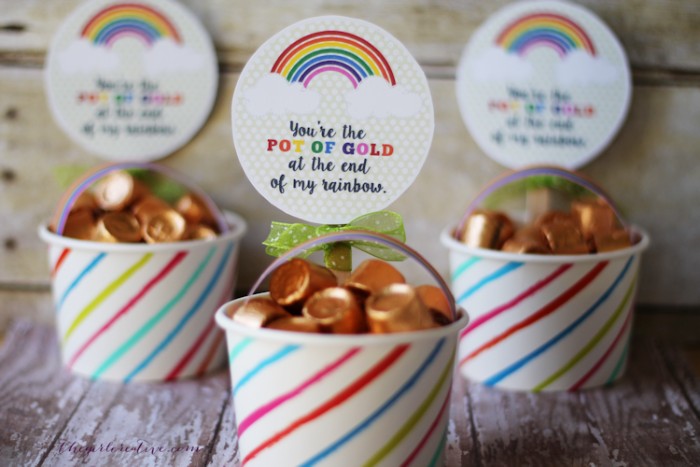 Simple Green Punch
You'll be surprised at how simple this green punch recipe is: just two ingredients! Lemon-lime soda and green sherbert are all you need to make a yummy drink that all your party goers will love. – From To Simply Inspire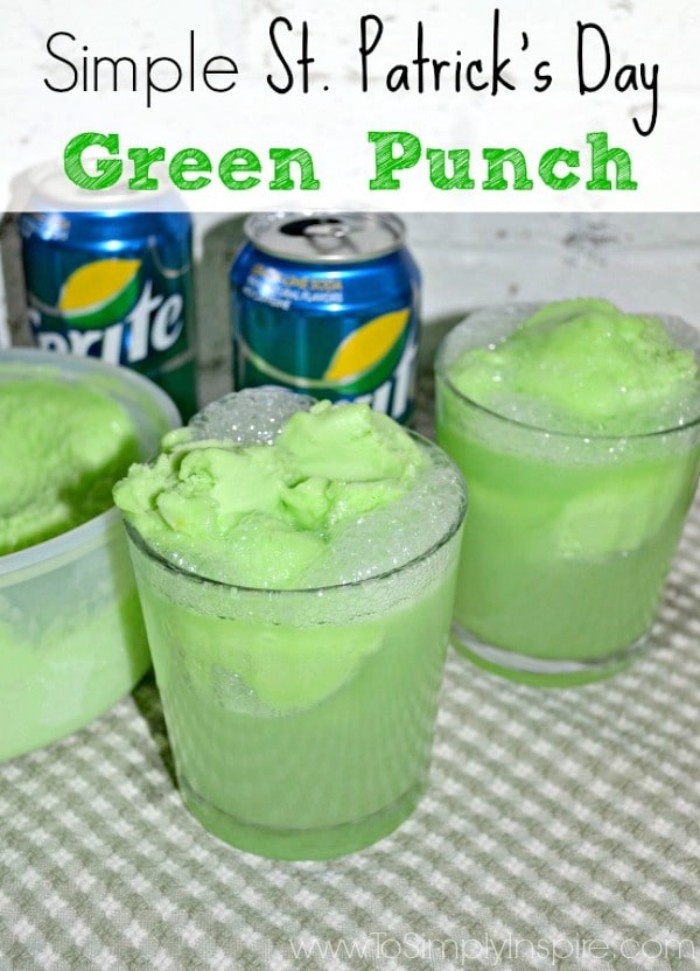 Rainbow Seeds
Skittles… taste the rainbow! That's their slogan, and they're the perfect candy to pair with this rainbow seeds printable. What a fun favor for the kids! This is also a fun little treat to pair with rainbow-themed books, as mentioned in the post. – From Crafting Chicks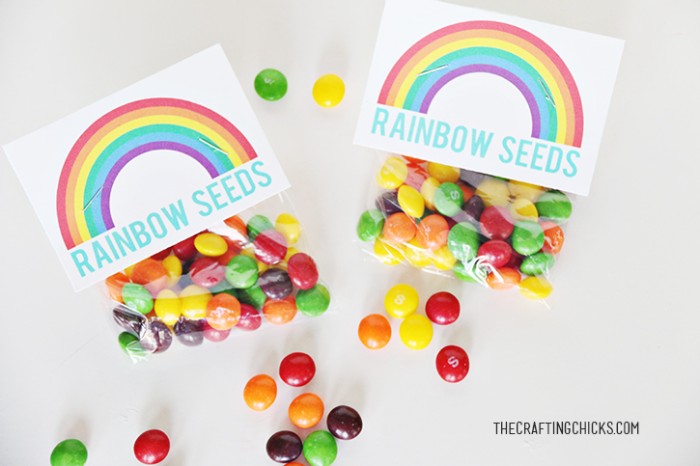 Rainbow Playdough Favors
Want a favor that doesn't involve sugary treats? Try these rainbow playdough favors. They're adorable, the kids will get lots of play time out of them, and you can make them easily using store-bought Play-doh or by making your own. – From Natural Beach Living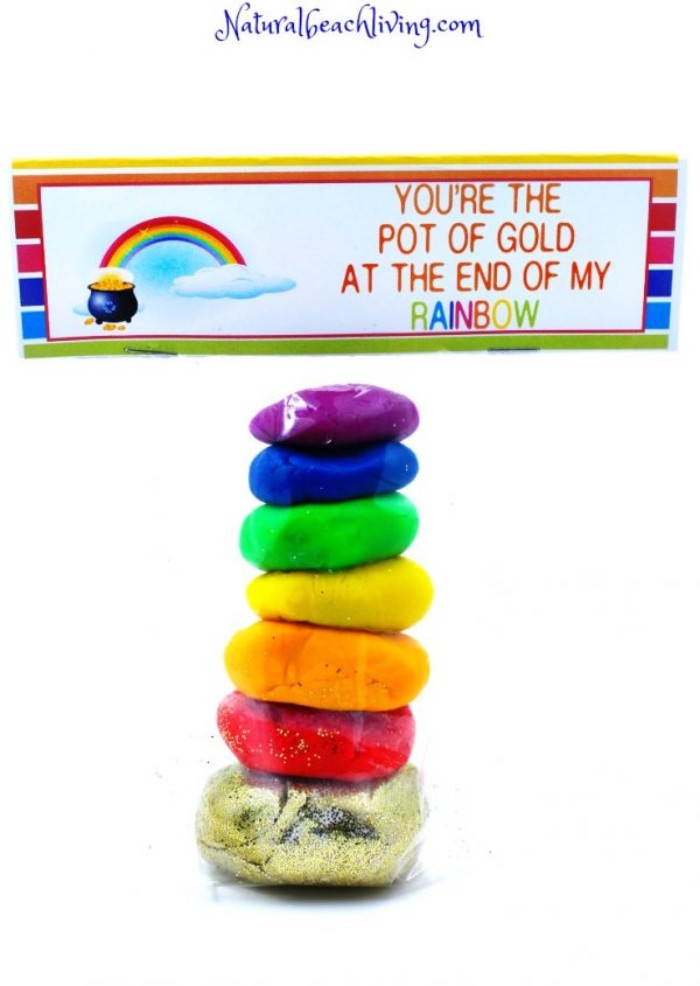 Rainbow Necklace
Provide a fun activity for the kids. Set up a crafting table with pasta, construction paper, glue, glitter, etc. so they can make these super cute rainbow necklaces. If you're short on time and can't fit in the dyeing process, you can always use the multi-colored penne pasta found in your local grocery stores. The colors just won't be as vivid as if you had dyed the pasta. – From Mommy's Bundle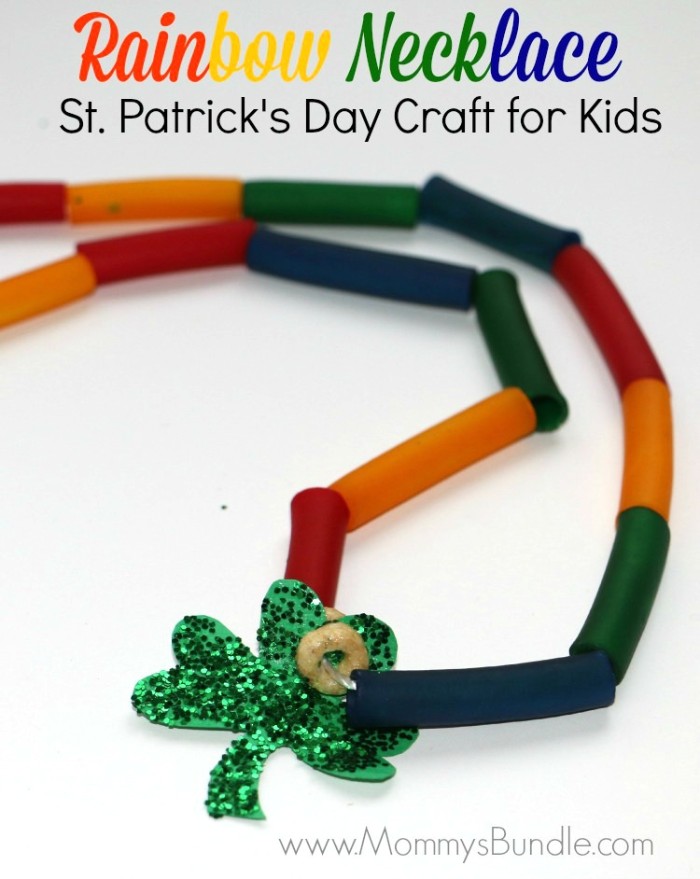 Leprechaun Paper Bag Puppet
Puppets are always entertaining, so another good crafting activity for the kids is this simple leprechaun paper bag puppet. All you need are bags, construction paper, glue, pom poms and markers. – From Glue Sticks & Gumdrops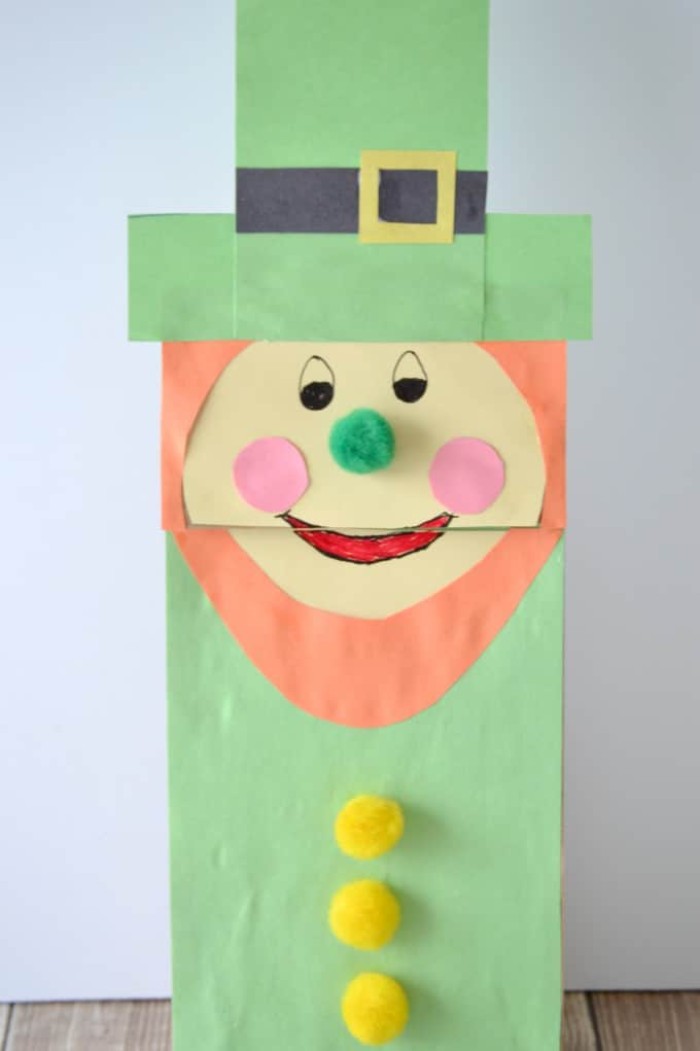 Mini Rainbow Pinatas
If you're feeling really crafty, make some of these mini rainbow pinatas. Fill them with candy, and hand them out to party-goers, classmates, etc. They're so beautiful that I'm sure many of the kids will keep them and display them for a while to come. – From 5 Minutes for Mom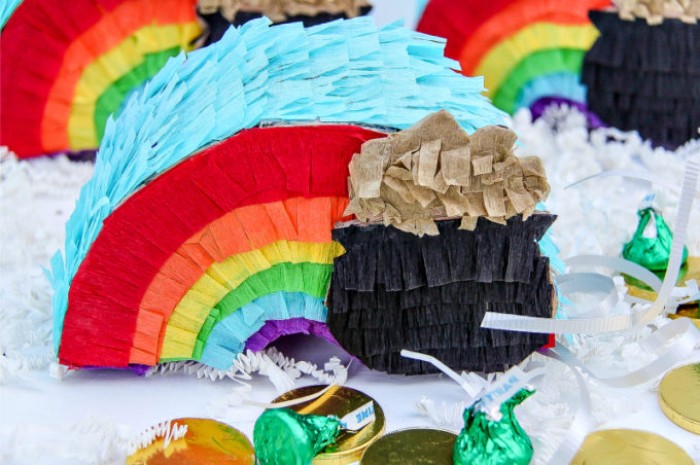 St. Patrick's Day Bingo
Finally, you can't have a party without a game or two to play. Print out these beautiful St. Patrick's Day Bingo cards. Mark them off with skittles, dot markers, pieces of paper, or whatever you have on hand. Fun! – From Crazy Little Projects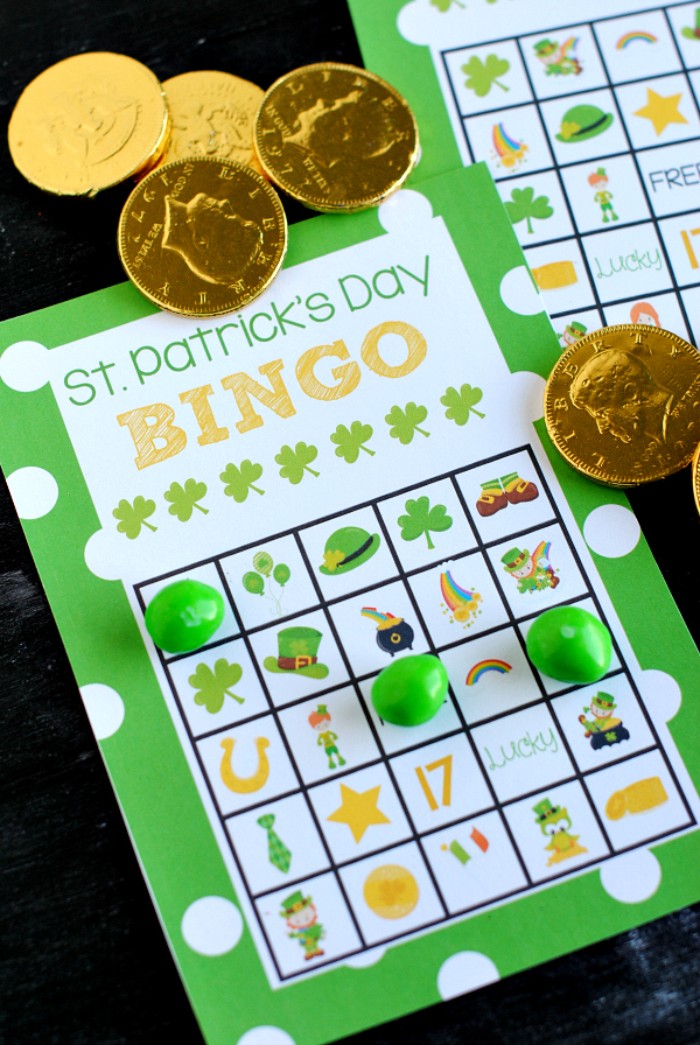 If you liked these St. Patrick's Party Ideas for Kids, please pin the long image at the top to share it on Pinterest! We also appreciate shares on Facebook, Twitter and more. 🙂