Do you love watching birds from your patio, porch or window? It's so peaceful and relaxing. Take a picture, draw the bird you're watching, or just enjoy their fluttering about. Not to mention, you can have lots of fun conversations with the kiddos about the bird species. If you'd like to attract more feathered friends to your yard, make one or more of the simple DIY bird feeders today. You'll be so glad you did!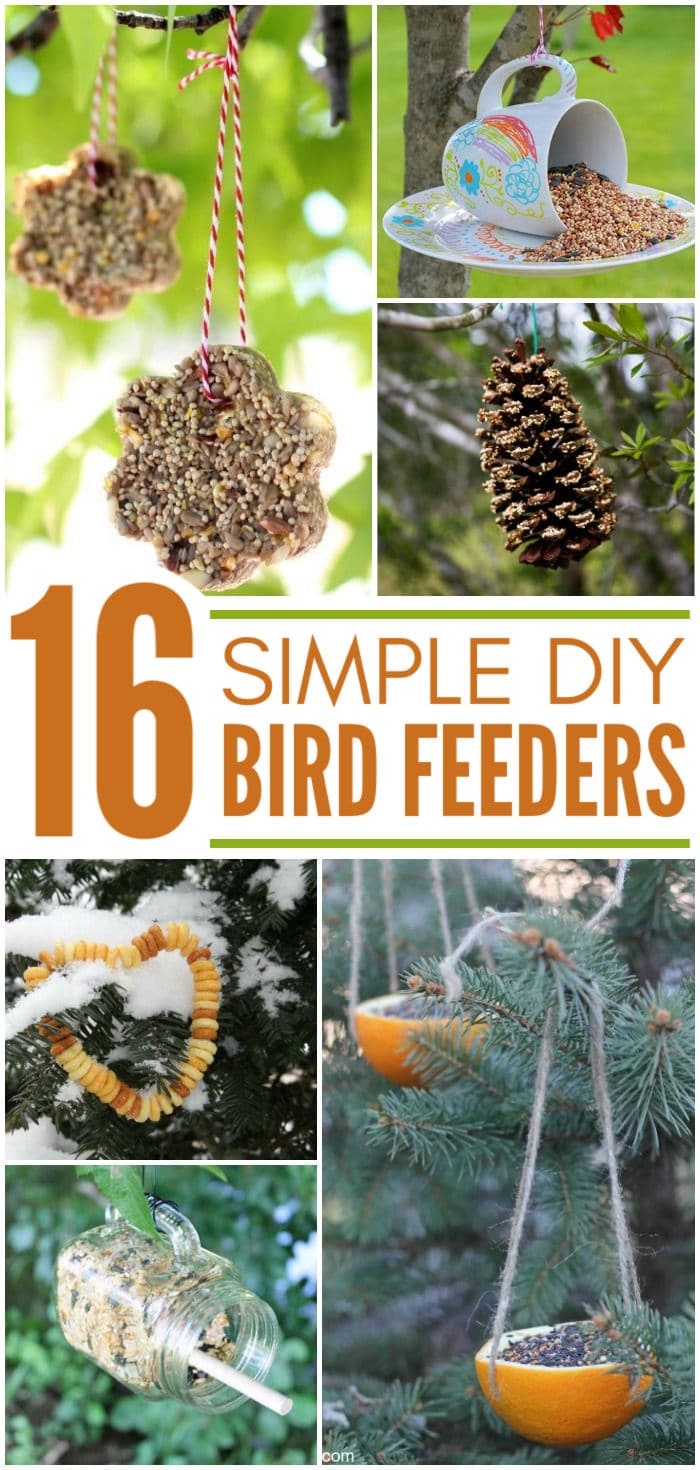 Easy DIY Bird Feeders for Your Garden
1. Orange Peel Bird Feeders
Birds can use a little extra food in the winter, especially if you're in a snowy area where food may be scarce. The holidays are a great time to make these orange peel bird feeders.
This is such a simple idea that uses all natural materials. – From Sheri Silver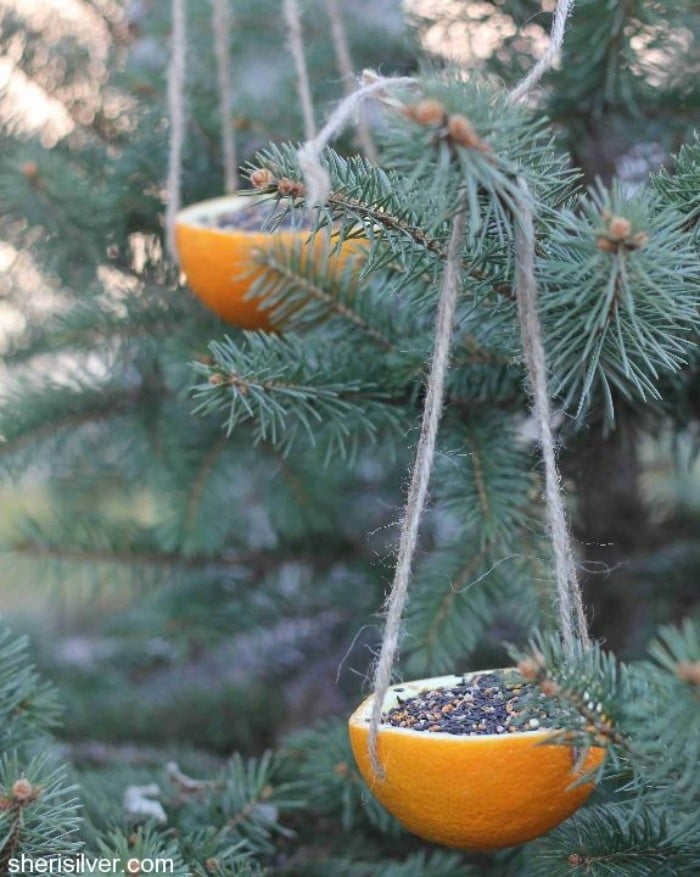 2. Colorful Wooden Bird Feeder
Make this colorful bird feeder and birdhouse combo! It will look so pretty hanging from your fence or a tree branch.
Decorate dollar birdhouses, and place them on a tray where you can sprinkle birdseed. What a fun way to provide food and shelter for our feathered friends! – From Scattered Thoughts of a Crafty Mom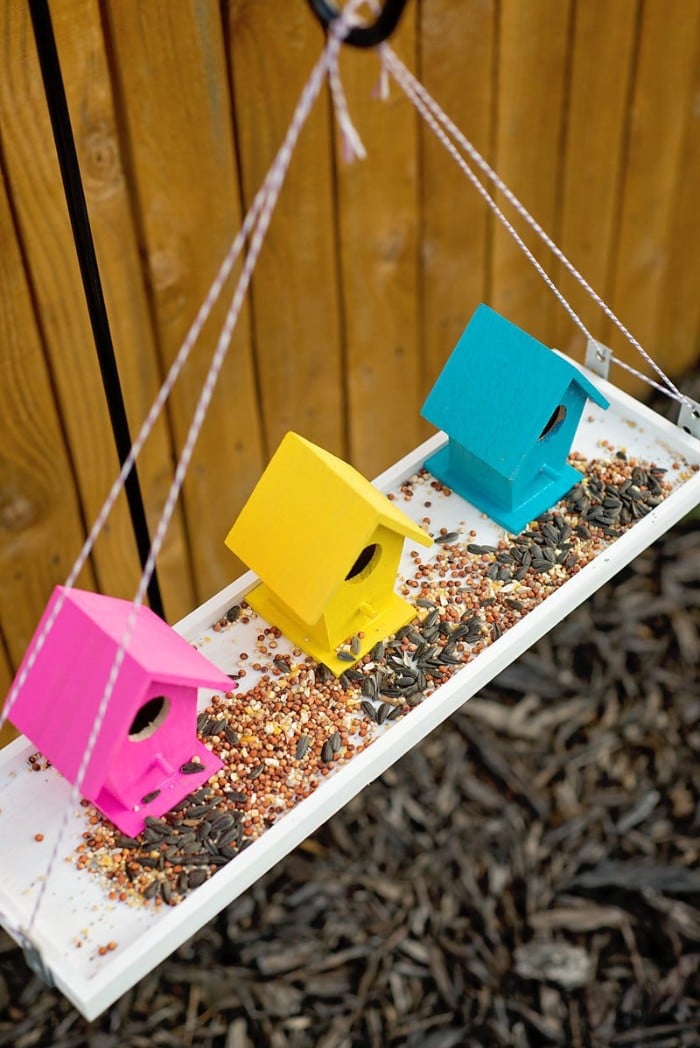 3. Pinecone Bird Feeders
This pinecone bird feeder is a wonderful STEAM activity for preschoolers. It encourages them to come up with ideas to make the birdseed stick to the pinecone as well as a way to hang the pinecone from a tree.
We appreciate that it's made of all natural materials, so it won't look out of place at all in a tree in your yard. – From Sixth Bloom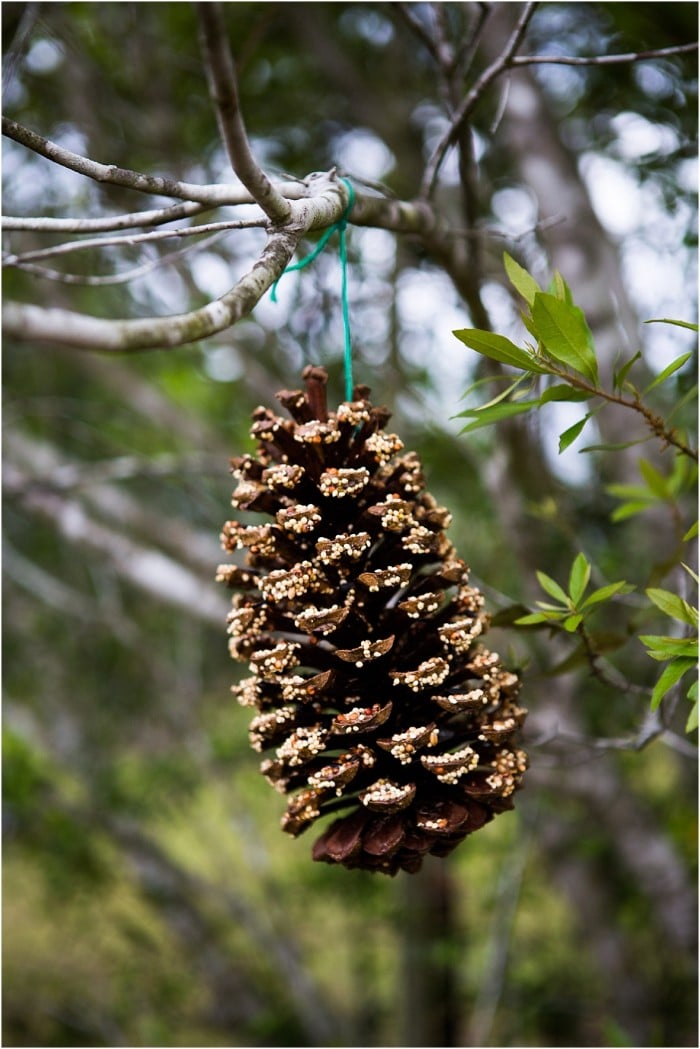 4. Peanut Butter Free DIY Bird Feeders
When doing an activity with kids, you need to be sensitive to food allergies. Peanut butter is a common one.
So this peanut butter-free bird feeder is the perfect option if you plan on making DIY bird feeders with a group.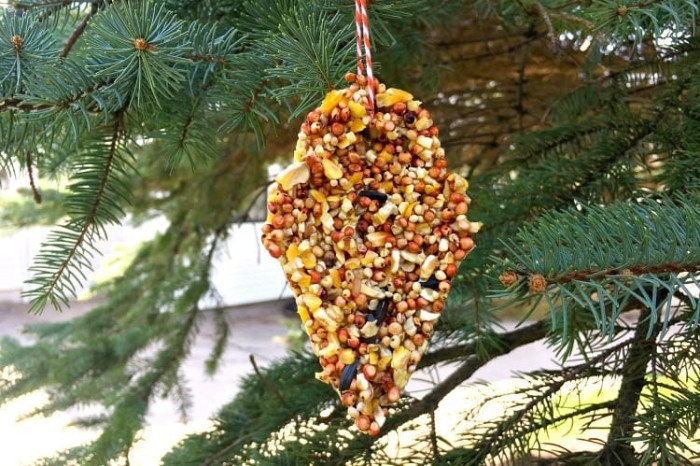 5. Birdseed Hearts
These birdseed hearts are such a fun project to make and give out for Valentine's Day. It spreads awareness that birds may need a little extra help finding food in the winter.
They are also peanut-butter free if that's a concern for you. – From Sheri Silver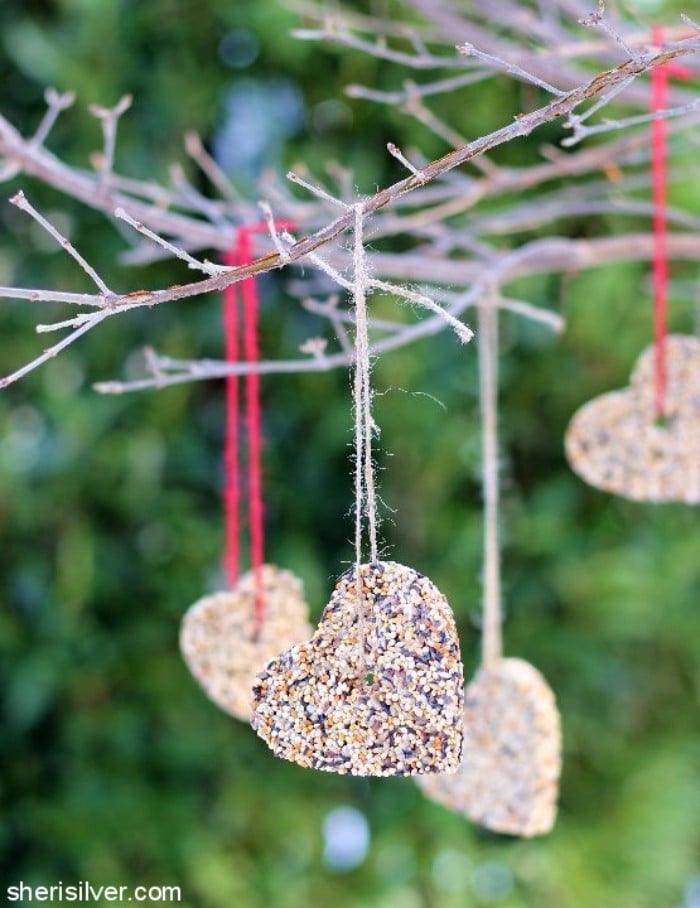 6. Cardboard Birdseed Ornaments
Cardboard shape cutouts make these birdseed ornaments super easy. Spread them with a bird-safe spread, cover in birdseed, and they're ready to hang. – The Decorated Cookie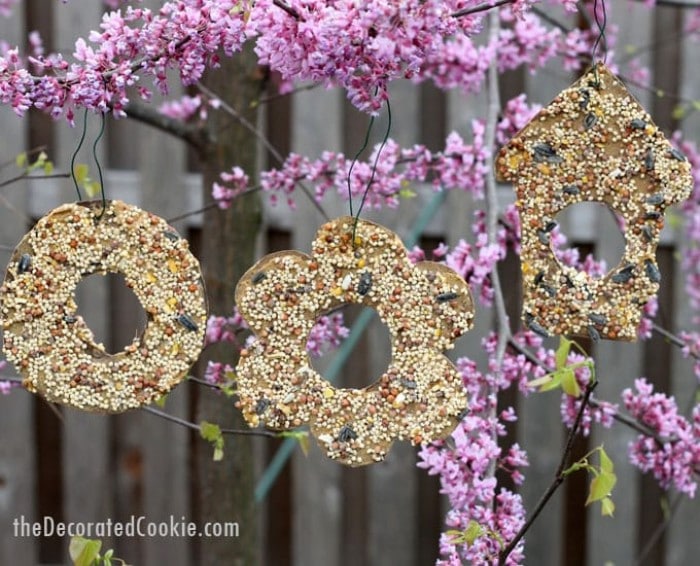 7. Gelatin Birdseed Feeders
Here's another option that uses gelatin instead of peanut butter! These gelatin birdseed feeders can be made in any fun shape you like.
Simply shape the ingredients with your favorite cookie cutters, run some twine through, and hang them from a sturdy branch. – From Gluesticks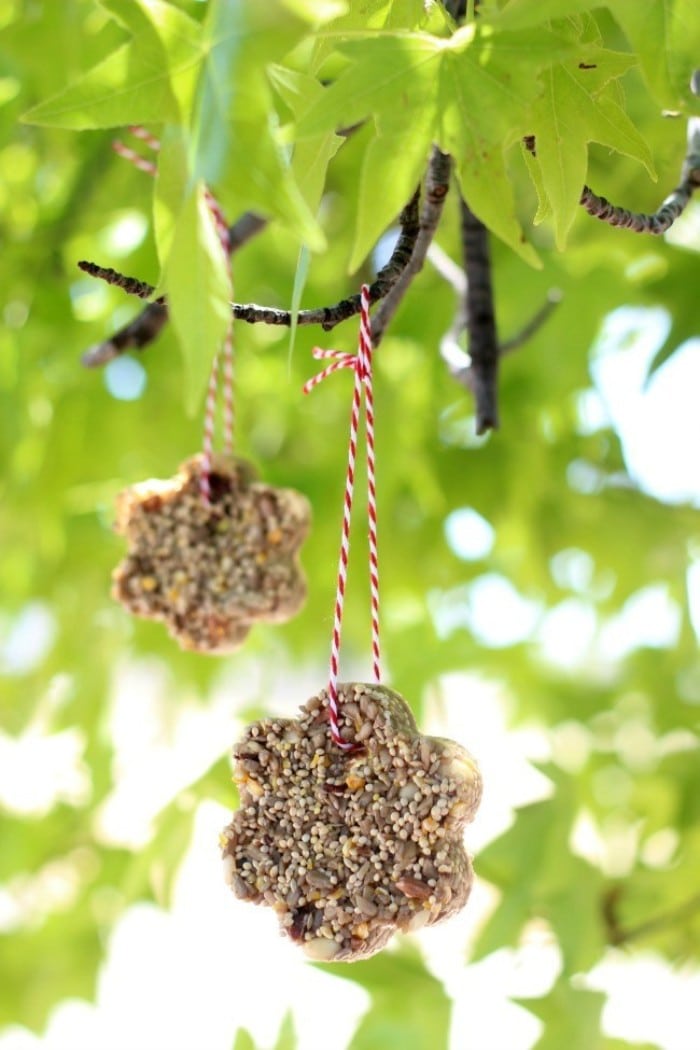 8. Cereal Bird Feeders
Use Cheerios, Fruit Loops, or another multigrain loop cereal to make some adorable cereal bird feeders.
This activity is suitable for tots and preschoolers to help them with their fine motor skills. – From Our Wabisabi Life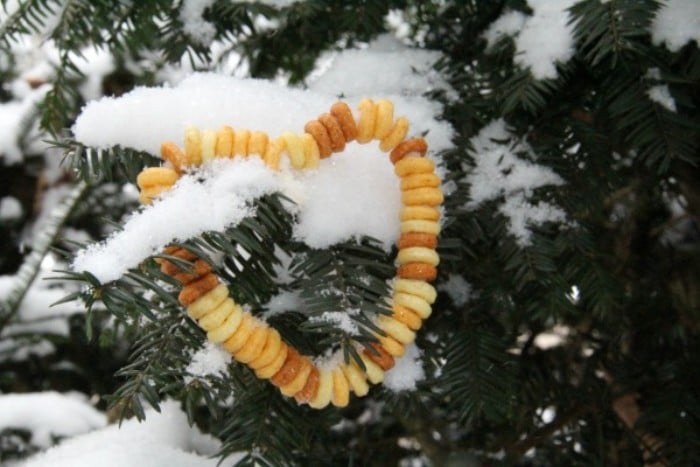 9. Paint Pen Coffee Mug Bird Feeder
Use paint pens to decorate a mug and saucer to make this adorable coffee mug bird feeder. How pretty this will look in one of your trees! – From Craft Create Cook
10. Sharpie Mug DIY Bird Feeders
If you don't have paint pens on hand, you could always make one of these Sharpie mug bird feeders.
This would make a lovely gift for the grandparents. We bet they'd love to birdwatch with your kiddos! – From Glitter on a Dime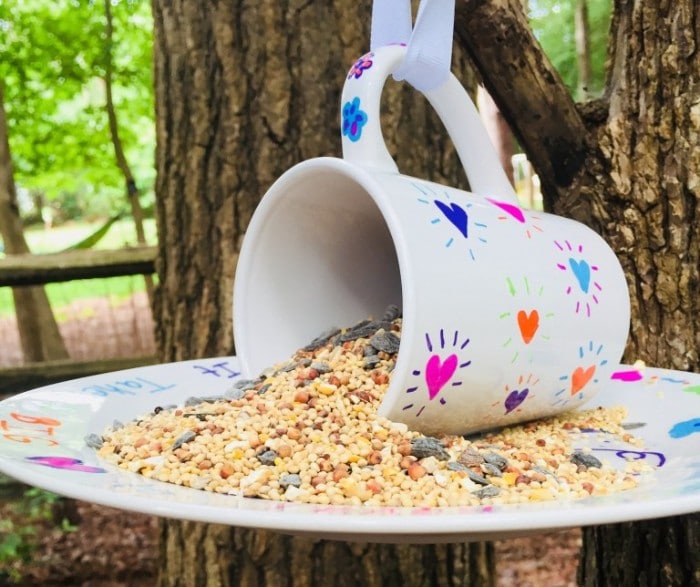 11. Simple Mug Bird Feeder
You don't have to get fancy to make a mug bird feeder, though. This one uses vegetarian gelatin as a binder for the birdseed and is very simple to make. – From The Gingerbread House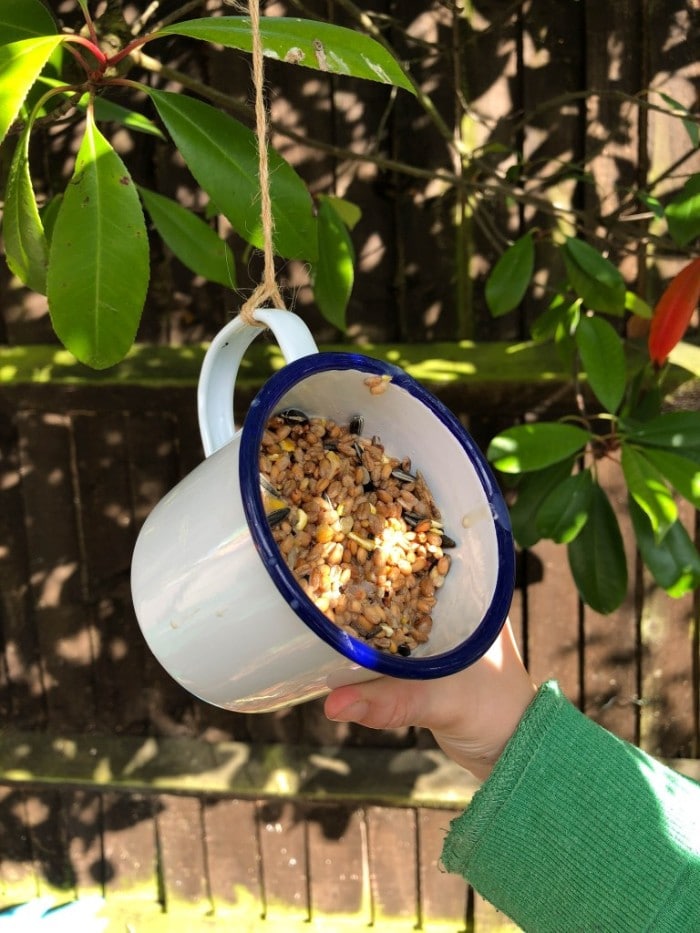 12. Mason Jar Bird Feeder with Perch
It's such a simple idea! This mason jar bird feeder is made with the usual ingredients (birdseed, gelatin, and a couple of other things), but the perch inserted into the birdseed makes it easier for birds to land and get inside to feed. Clever! – From Crafts by Amanda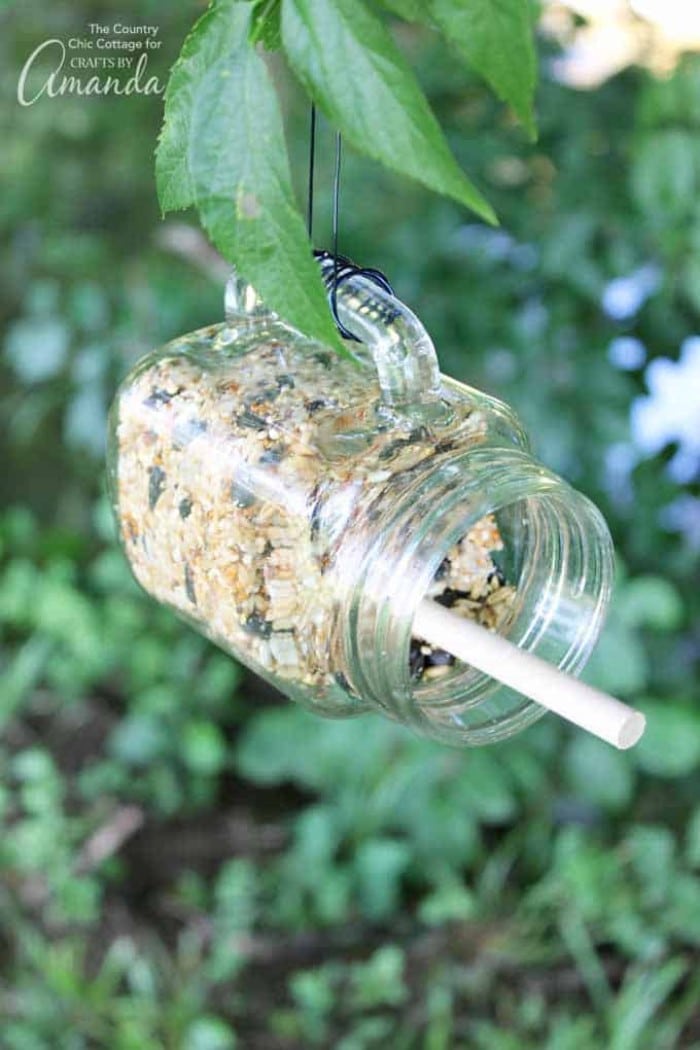 13. Unique Mason Jar Bird Feeder
Speaking of clever, this mason jar bird feeder was made with a baby chicken feeder and a mason jar.
The vintage lid top is optional. You can either set it as is out in your yard or use the lid system or another alternative to create a hanger to put it in a tree. – From My Turn for Us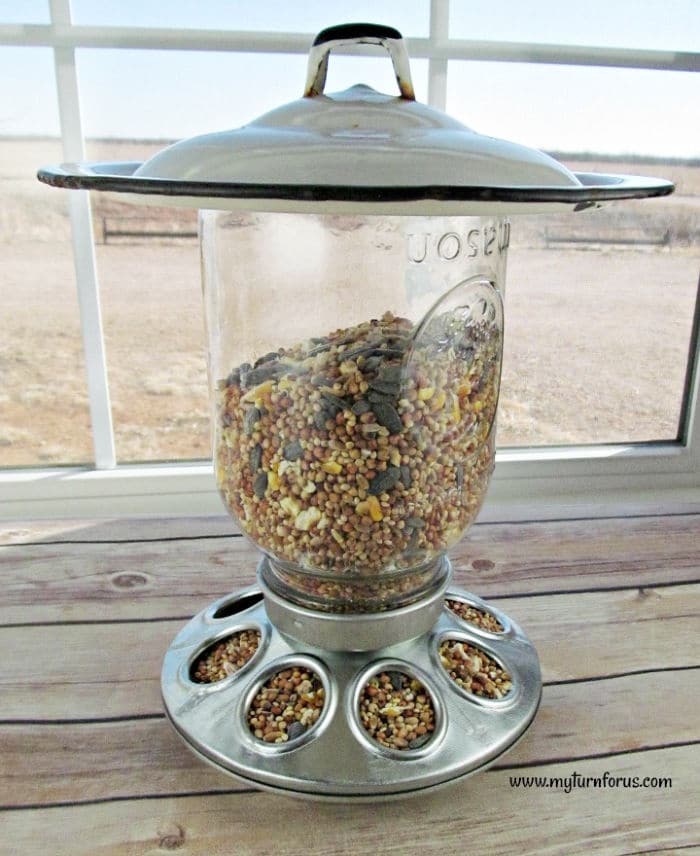 14. Cardboard Tube Bird Feeders
Spread peanut butter and birdseed over toilet paper rolls and paper towel rolls to make these super simple cardboard tube bird feeders.
What an easy craft for little ones! – From Mommy's Bundle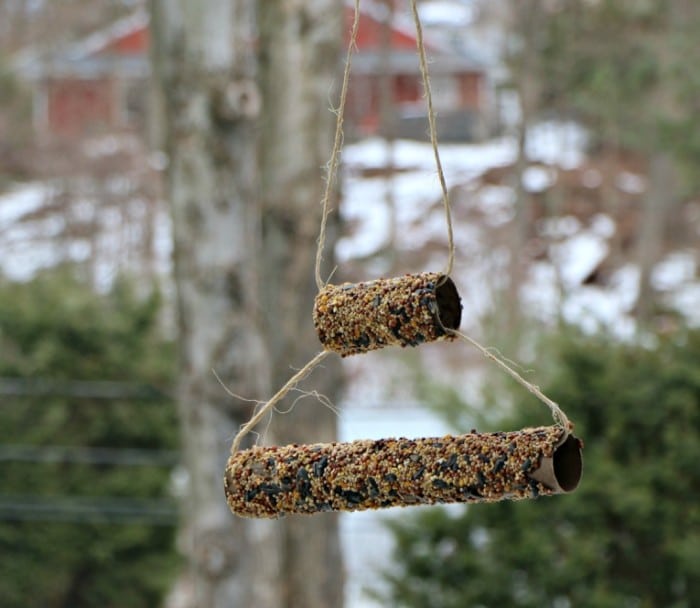 15. Toilet Paper Roll Bird Feeder
Add sticks to the bottom of these toilet paper roll bird feeders for the birds to perch on as they eat. – From Honey and Lime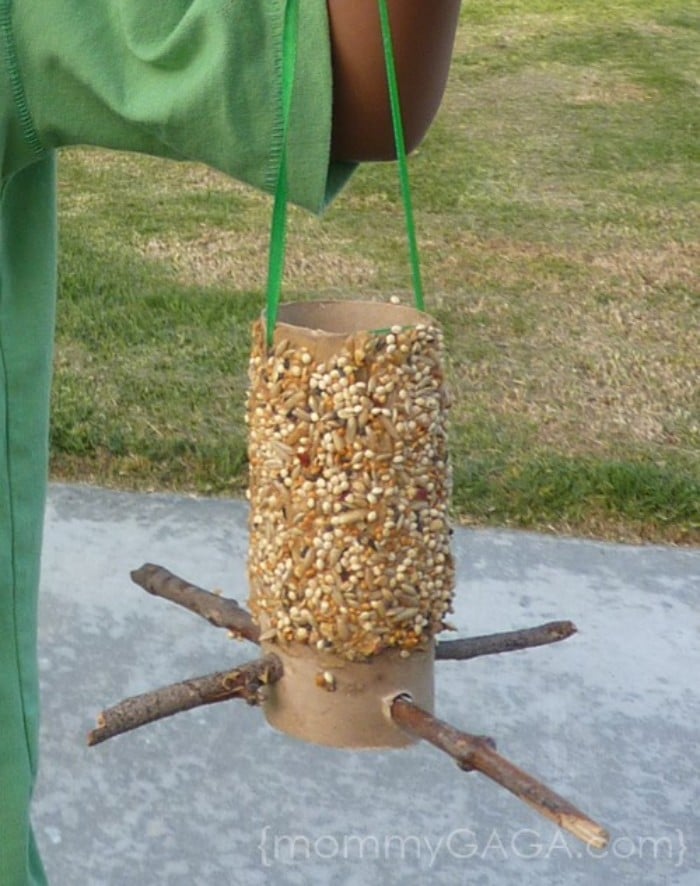 16. Pringles Can Bird Feeder
Reuse those chip canisters to make one of these Pringles can bird feeders! You may want to add sticks at the bottom for birds to land on, too. – From Grace and Good Eats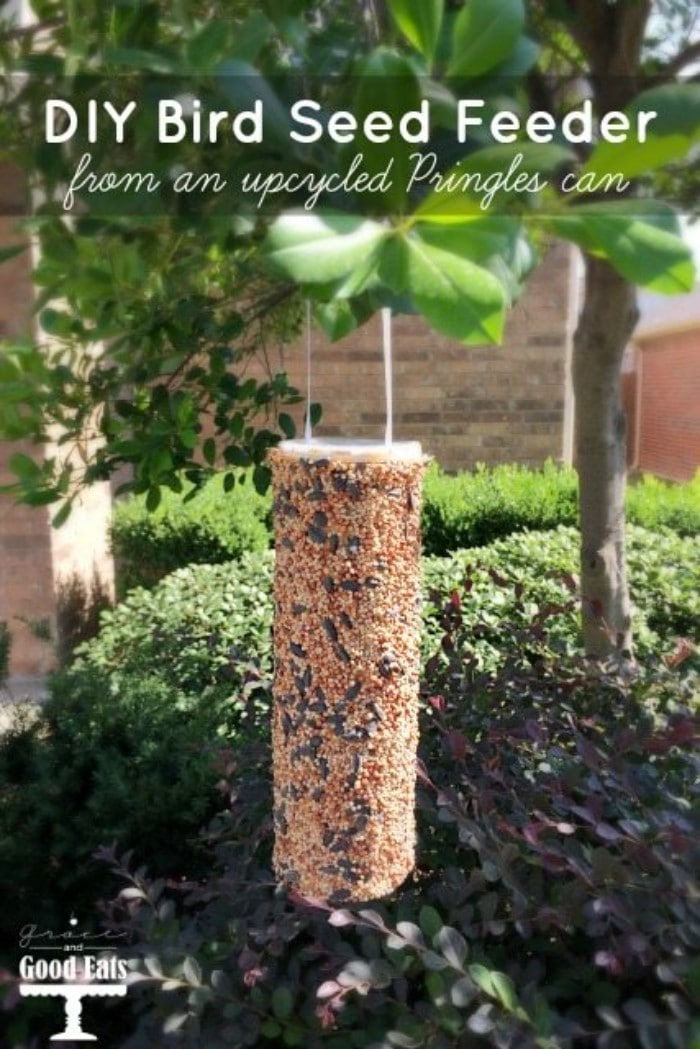 Any of these DIY bird feeders will be a nice addition to your garden or yard. Before you know it, you'll have visiting feathered friends in no time.
Things you may need to make the DIY Bird Feeders in this post:
If you enjoyed this post, please pin the long image at the top to share it!