13 Cool Tin Can Ideas to Get Crafty With
Are you the type who always looks for ways to reuse and recycle? Here's something that you probably use several times per week but haven't really repurposed into anything useful: tin cans. They're so useful! From small cans (like cat food or tuna) to large cans (like coffee) and every size in between, one of these cool tin can ideas will spark your creativity. Let's make something fun and functional for the home!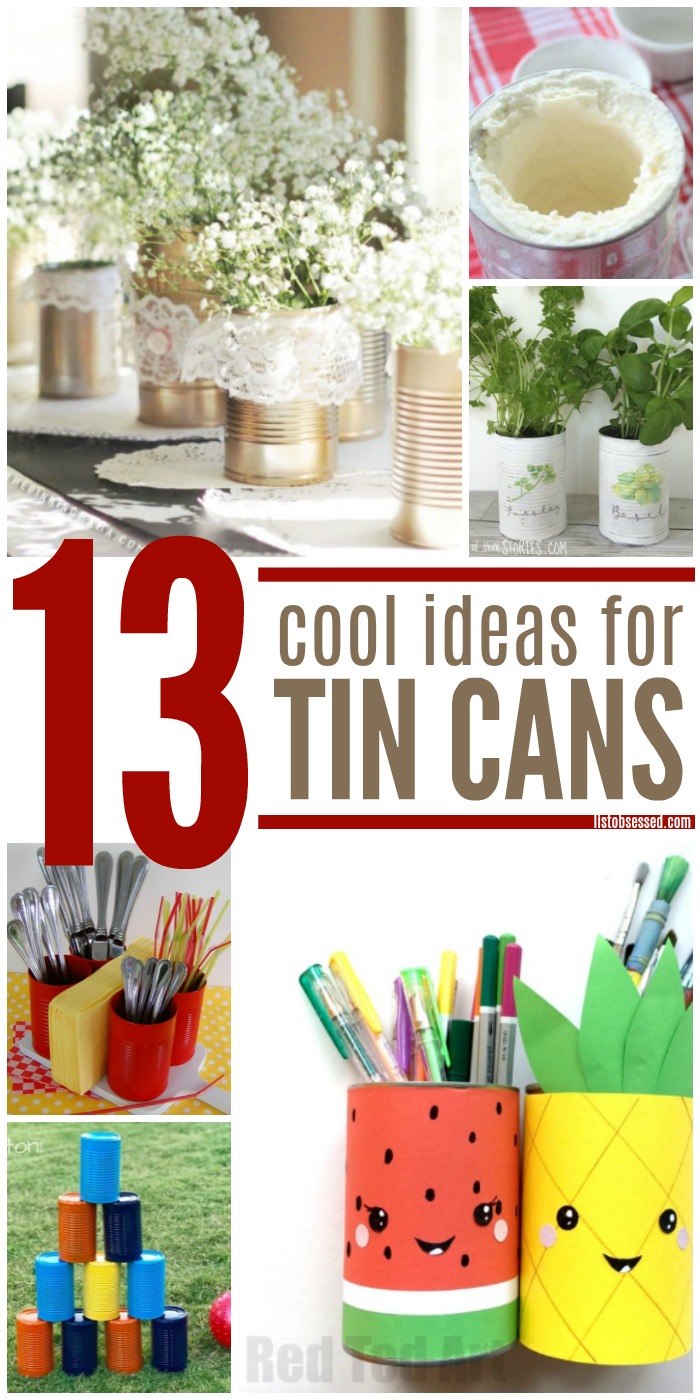 Cool Tin Can Ideas for the Fabulously Frugal
Grab some paint and get ready to make one of these cool tin can ideas today!
SEE ALSO: 11 Emoji Crafts to Put a Smile On Your Face
Herb Planters
If you have a farmhouse style kitchen, these upcycled can herb planters will look beautiful in a window. She uses a paper image transfer technique here, but if you're the artistic type, you can probably freehand the picture and text and it will look just as lovely. | via Sum of Their Stories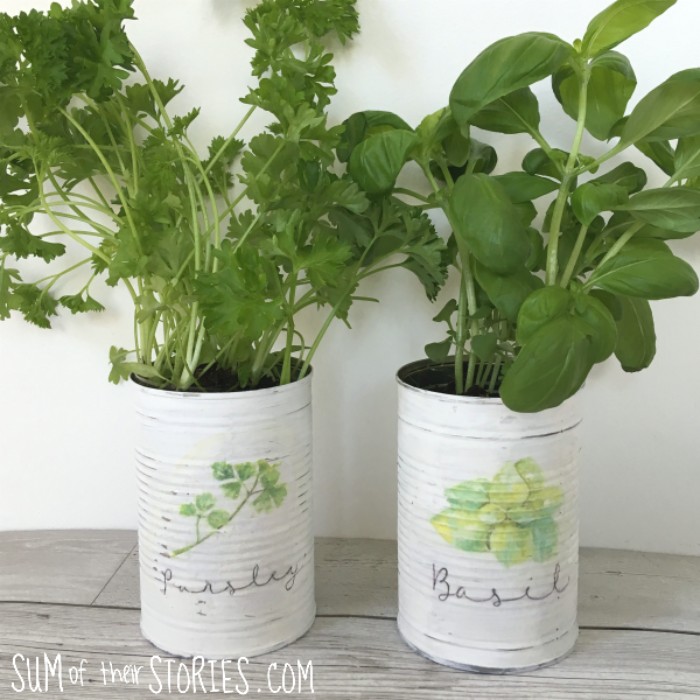 DIY Outdoor Drink Holders
When you're just chilling in your yard, sometimes you want a drink! Sitting it on the ground can be a problem, though. It may topple over, get creepy crawlies in it… you get the idea. These outdoor drink holders are great for backyard barbecues, parties, picnics, and more.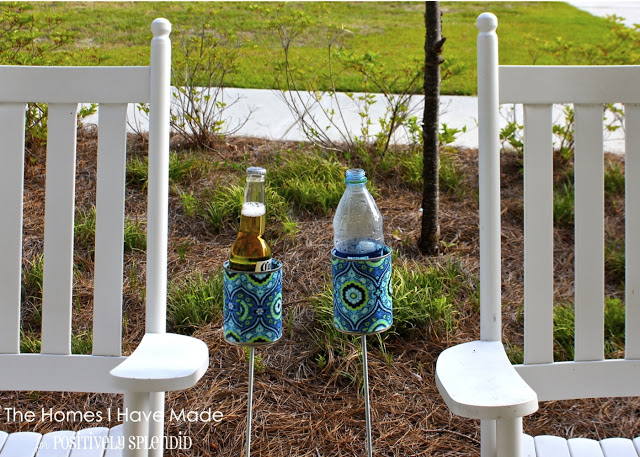 Utensil Caddy
Those of you who love outdoor entertaining like picnics and barbecues will love this utensil caddy. Rather than dealing with carrying and arranging four different cans, these are attached to a cutting board for ease of use. She has a can each for spoons, forks, knives, and straws, and there's even space in between the cans for napkins. Isn't it brilliant? | via My Home and Travels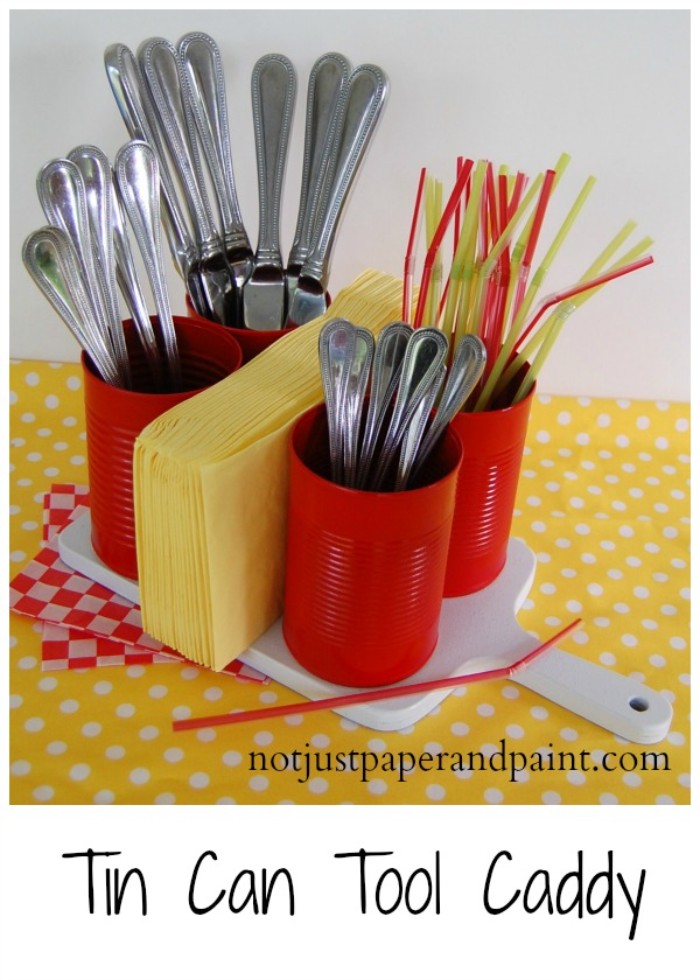 Pencil Holders
One of our favorite cool tin can ideas is to make pencil holders out of your cans. Use them at home or at work. You can either use paint to decorate the can, as with this galaxy painted desk organizer (from Creative Green Living) or use paper as with these summer pencil holders (from Red Ted Art). If they're to be used by very small children, I think I'd stick with paint, as the paper would come off very quickly. But the paper versions will look adorable at your tween/teen's desk!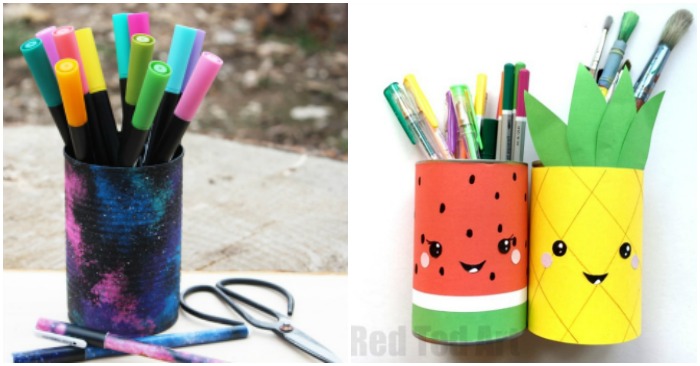 Rope Wrapped Succulent Planters
These rope wrapped cans will make beautiful decor for your backyard, porch, or patio. Succulents are the perfect plant for this craft! They look rustic yet elegant. This would make a lovely hostess or housewarming gift, too. | via FrugElegance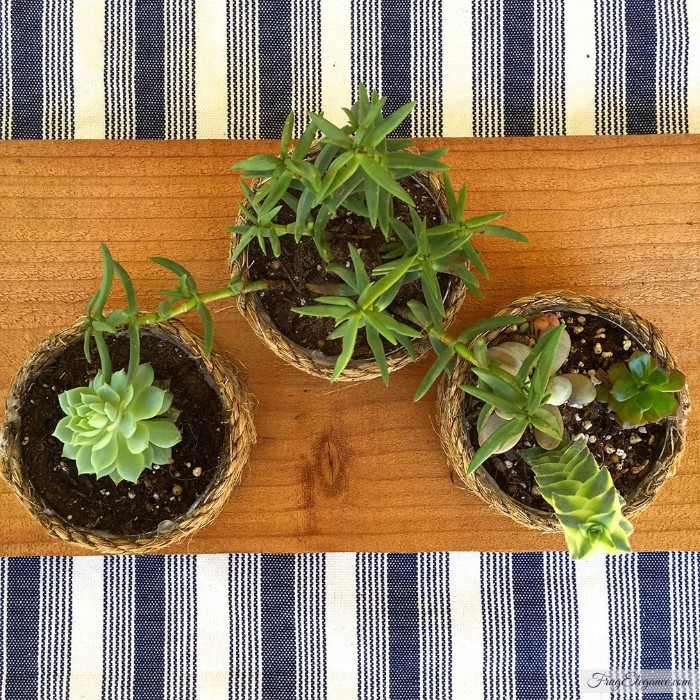 DIY Bowling Game
Make a fun activity for the kids! They'll have hours of fun stacking and knocking down these tin can pins. This DIY bowling outdoor activity is perfect as a backyard game or as a camping game. It's great because the kids can use any ball they can find, big or small. Make sure you crimp down any sharp edges on the inside of the can if needed. | via Trish Sutton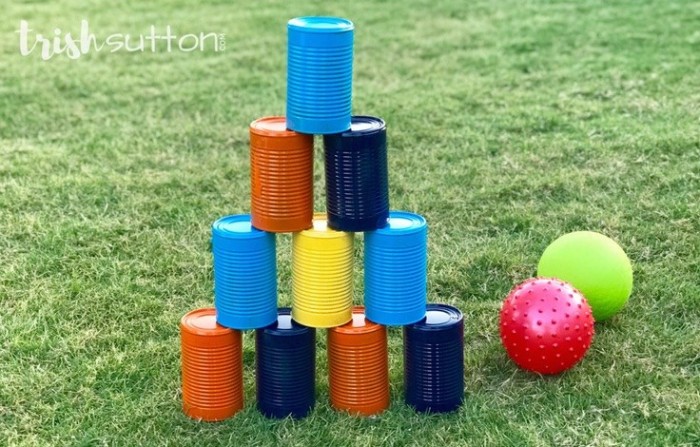 Washi Tape Tin Can Vases
Washi tape makes decorating easy! Use it to create these gorgeous washi tape tin can vases to display your flowers this spring. You can easily create one for any color scheme or holiday you'd like. | via Simply Designing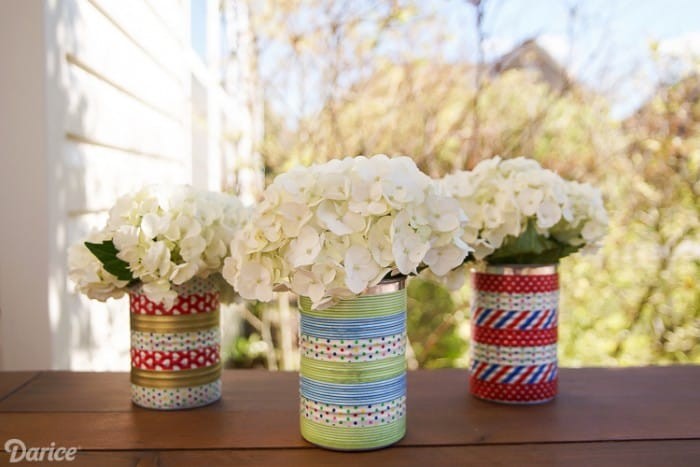 Tin Can Shelves
Larger tin cans can be turned into shelves to display your favorite things. They'd look adorable in your kids' rooms to display toys they've outgrown playing with. A small vase of flowers or picture would also look nice in there. | via Blue Bear Wood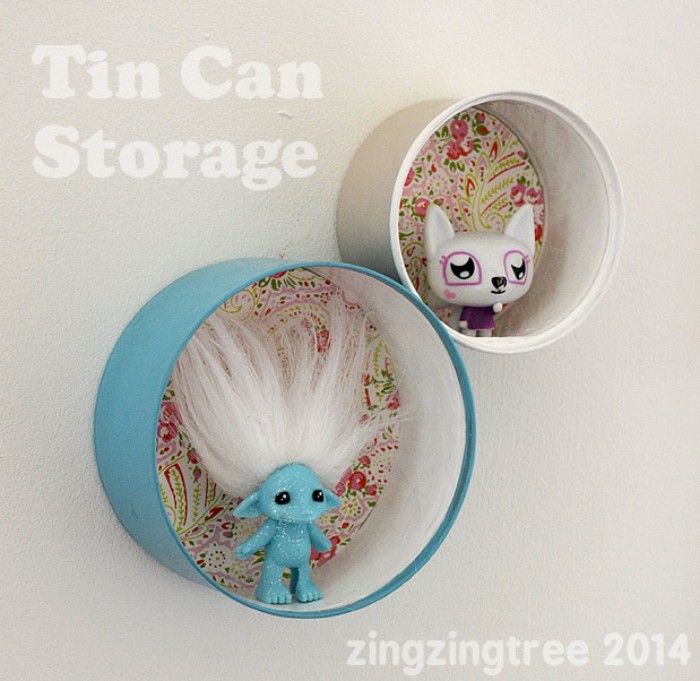 Frugal Wedding Centerpieces
Getting married soon? Make some frugal and beautiful tin can centerpieces to decorate the tables at the reception hall. Paint them gold, decorate with lace, and add baby's breath. How clever! | via The Pinning Mama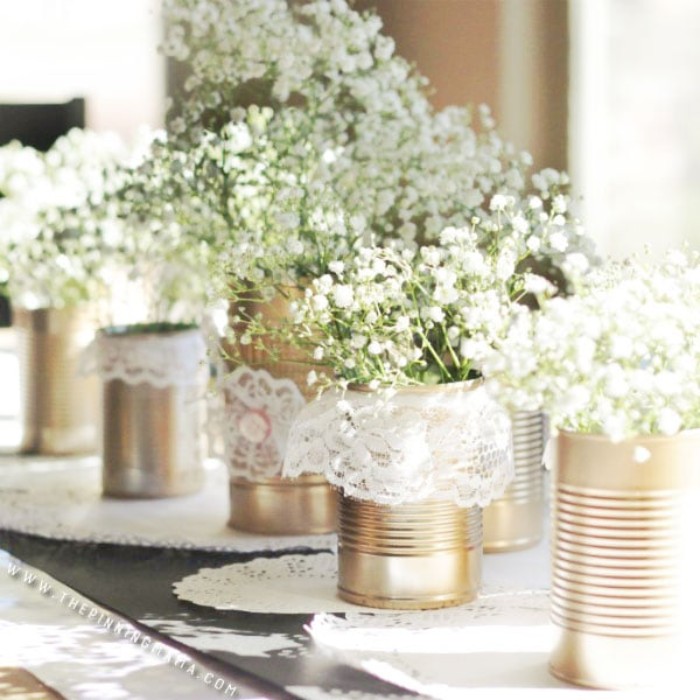 Punched Tin Can Lanterns
Use a drill to create a decorative design in the tin can, add a tea light (or larger candle, depending on the size of the can), and enjoy your rustic tin can lantern. These can also be used as centerpieces or as decor for your porch. | via Cottage at the Crossroads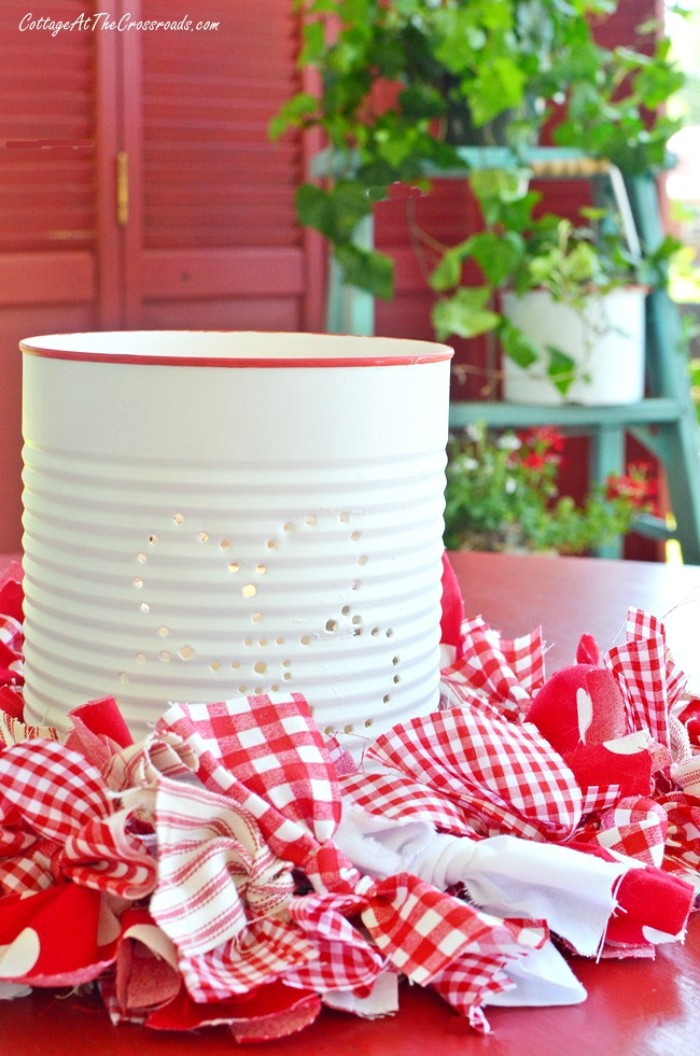 Tin Can Stilts
Let the kids have some fun with these tin can stilts. What a great way to reuse coffee cans or bulk item cans! | via Juggling Act Mama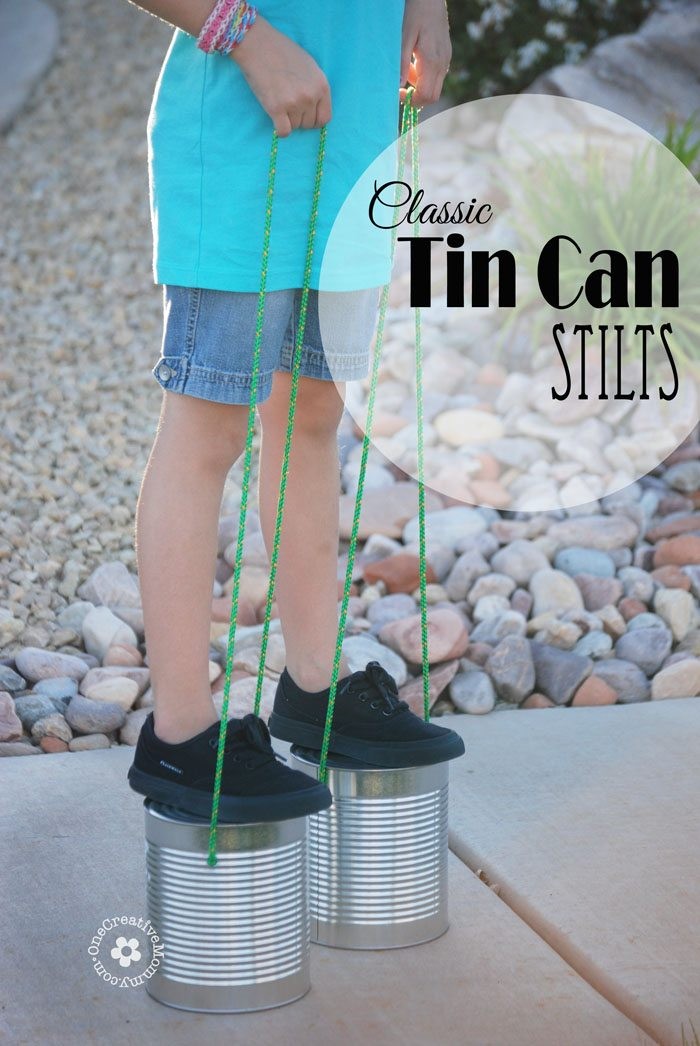 Toilet Paper Holder
I remember these! My grandparents had one, and it was decorated using washcloths, lace, and faux flowers. I much prefer this burlap toilet paper holder, though. What a great way to reuse those large cans! | via ISaveA2Z.com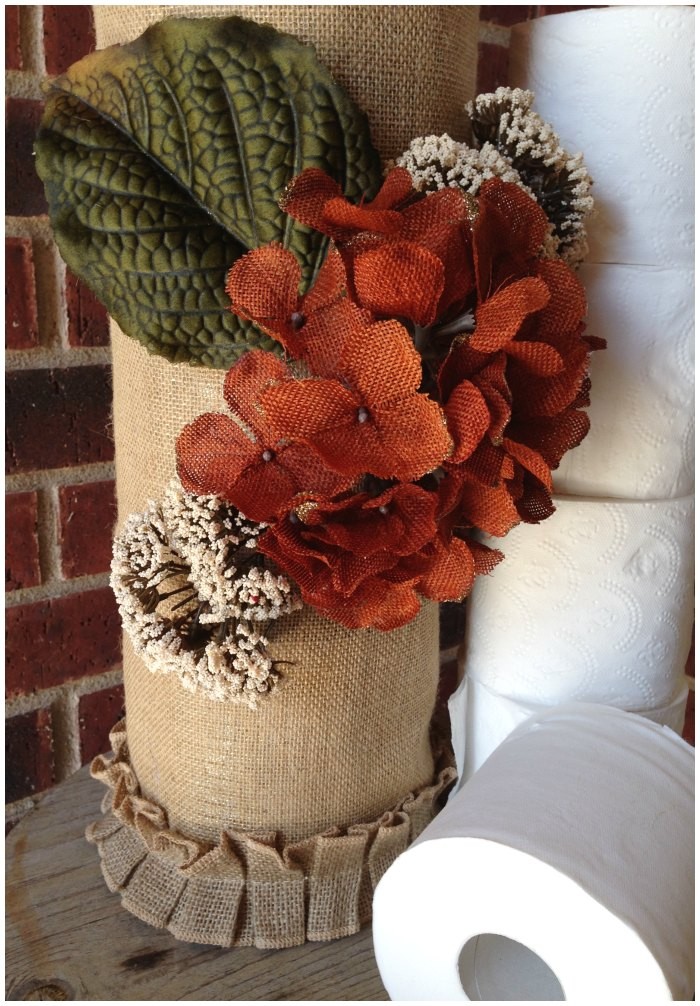 Coffee Can Ice Cream
Did you know that you can make ice cream in a coffee can? I had no idea! This is another fun project to try with your kids because who doesn't love ice cream? | via Happy Hooligans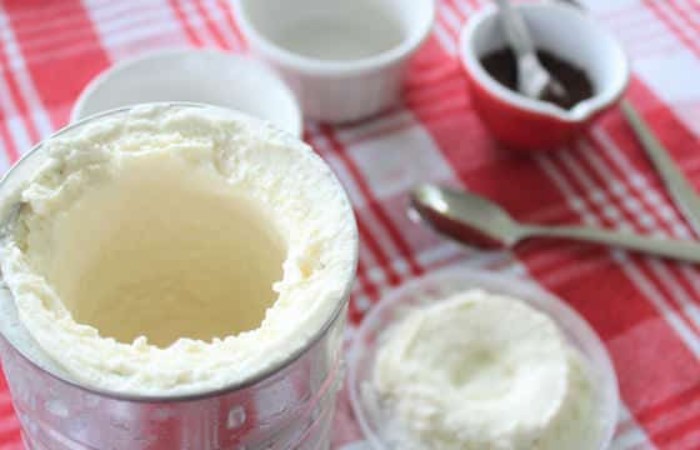 Tin Can Wind Chime
Use cans of various sizes (and the lids, too) to create a whimsical wind chime for the porch. You can make it wild and colorful like these, or decorate them according to a particular holiday or season. | via Hands On As We Grow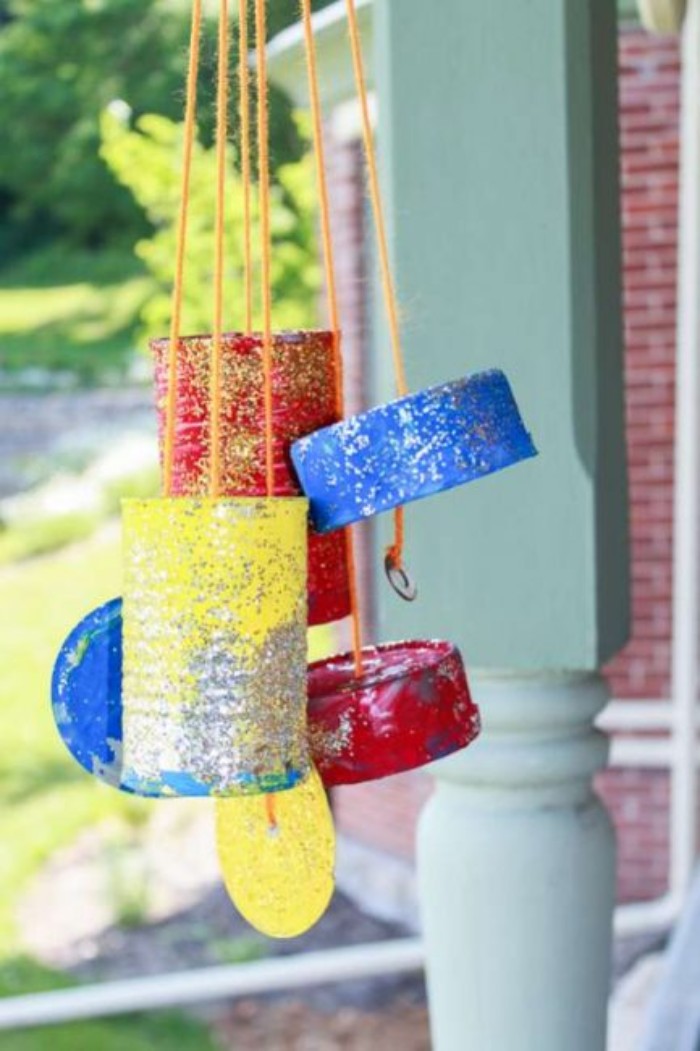 Like these cool tin can ideas? Please pin the large collage at the top to save and share the post!