Dryer sheets… you use them all the time to remove static from your clothes in the dryer and to give your laundry a fresh smell.
But did you know they can do so much more? They're actually quite versatile around the home and can replace a number of products in a pinch.
We've looked at 11 uses for dryer sheets that you may not have thought of before.
From cleaning to making your home or car smell fresh, you won't want to miss these dryer sheet hacks.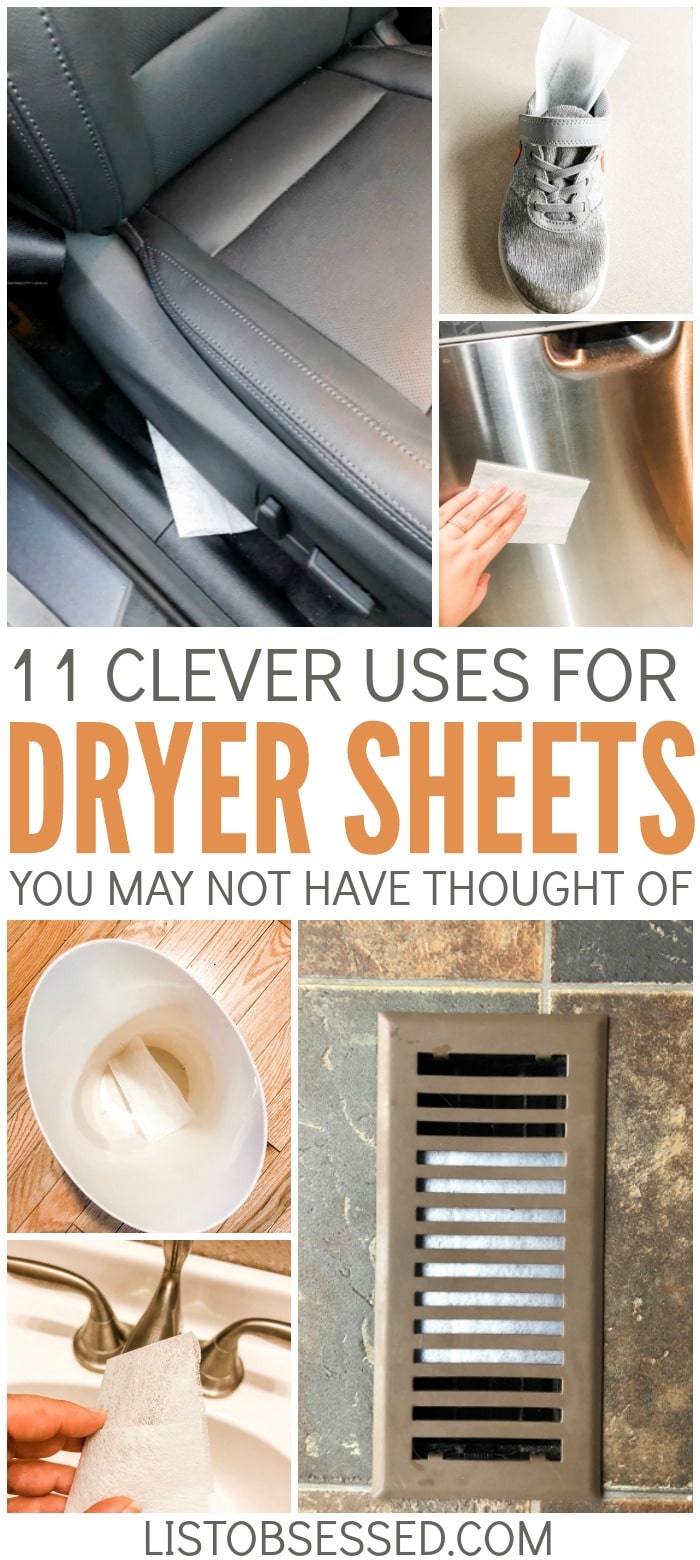 Clever Uses for Dryer Sheets
1. Freshen Stinky Shoes
I don't know what it is, but we get some seriously stinky shoes sometimes, especially the shoes we use for sports or exercise.
Freshen them up overnight by sticking a dryer sheet in each shoe.
You'll be surprised at the difference it makes!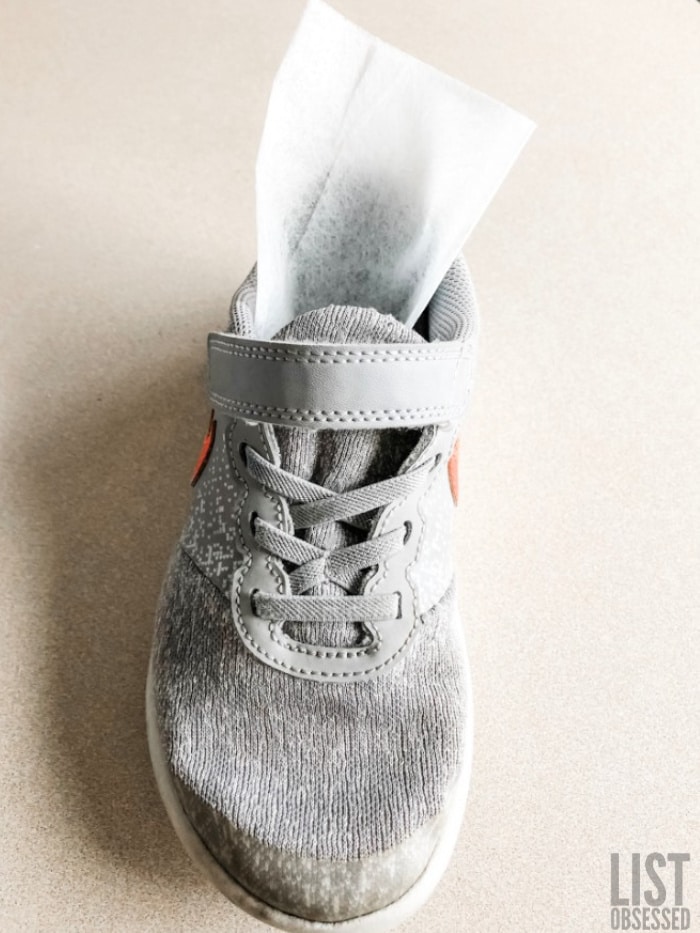 2. Use Dryer Sheets for Dusting
Alright, I don't do this with new dryer sheets typically, but if I have one in my hand that I've pulled for the laundry, I'll wipe it over a desk or dresser or picture quickly to collect the dust.
They work quite well for picking up dust!
P. S. That's not all dust on the picture below. We have some scrapes and knicks in that black desk that make it look worse than it is. Honest!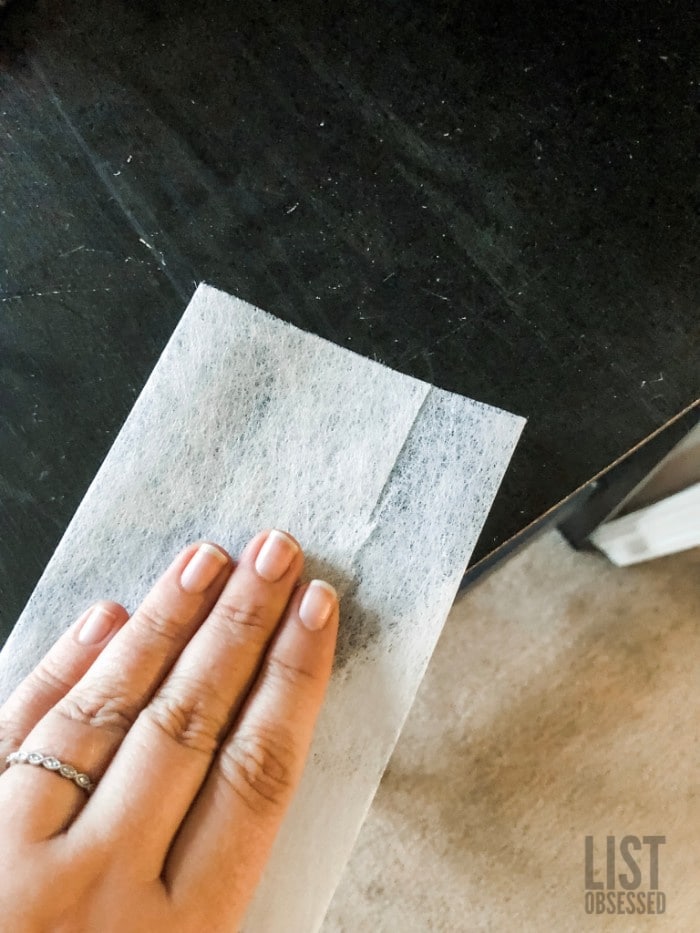 3. Place Dryer Sheets in Your Vents
If you want to freshen your whole house, consider putting dryer sheets in the vents in every room. This is one of our favorite uses for dryer sheets!
I like Gain dryer sheets in particular for this because they have a strong scent, but any will do.
You'll need to change these out after several days because the scent doesn't really last longer than a week.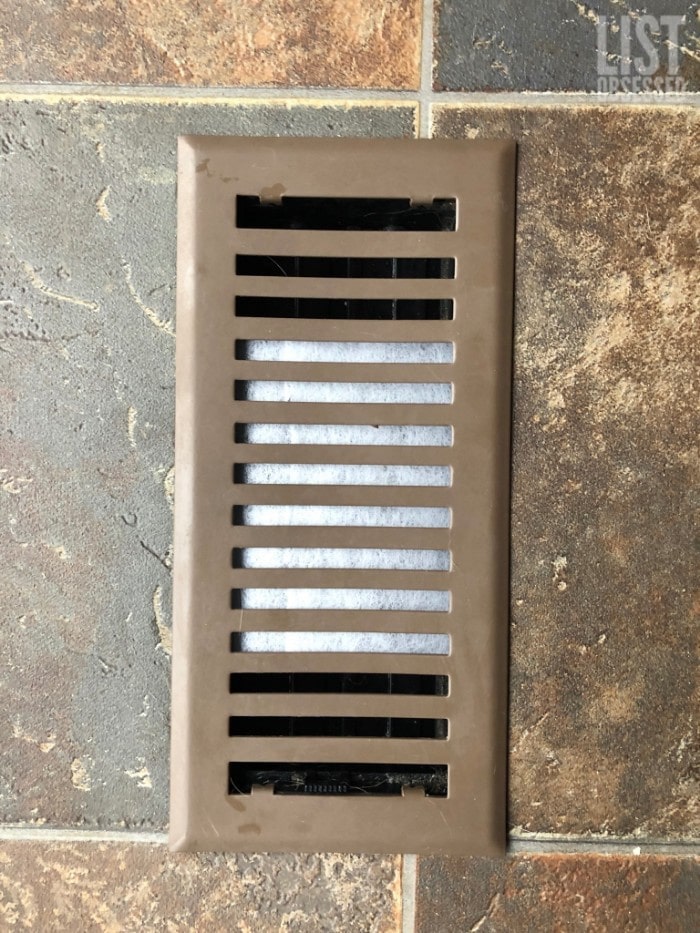 4. Add Dryer Sheets to Drawers of Clothing
Keep your clothes from getting that musty smell by adding dryer sheets to the bottom of each one.
This has saved me with clothing that I don't wear that frequently… no need to rewash so soon!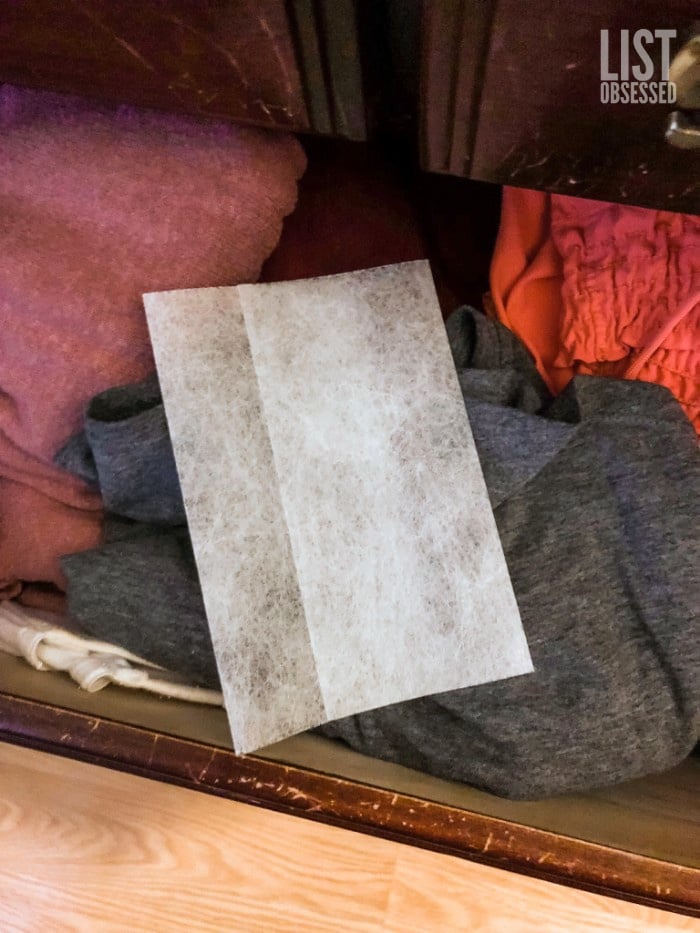 5. Wipe Smudges from Electronics
You can also use dryer sheets to get smudges off your computer, TV and tablet screens.
As for this tip, it does work in a pinch, but electronics wipes work much better. If you're out of those, though, reach for the dryer sheet!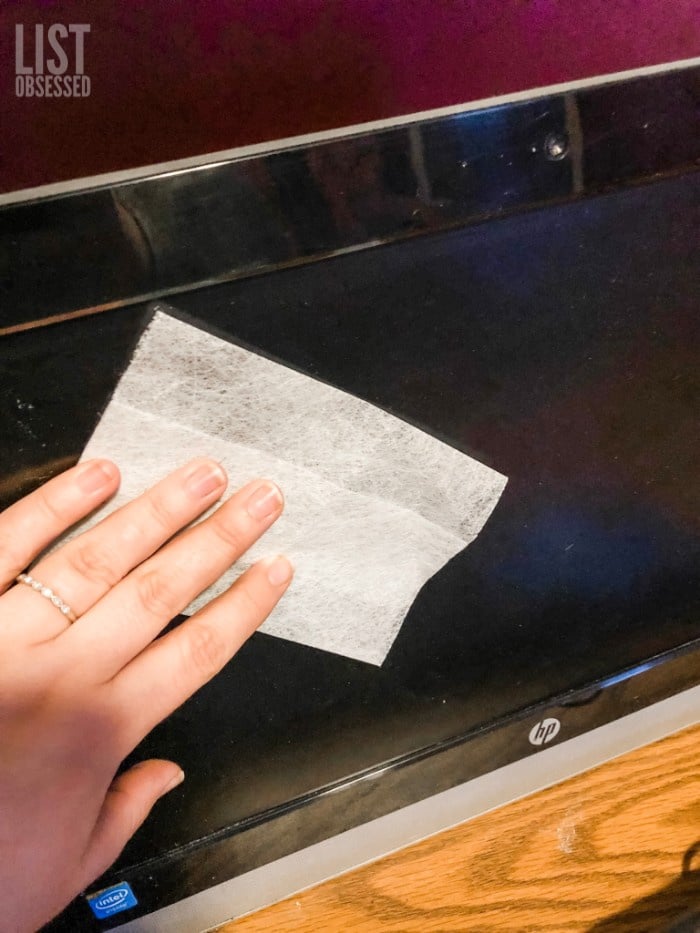 6. Add Dryer Sheets to Your Gym Bag
If you shower and change at the gym, you may want to keep a dryer sheet in your gym bag to battle odors from sweat.
This tip is super helpful on the days you forget to take the clothes out to wash them when you get home!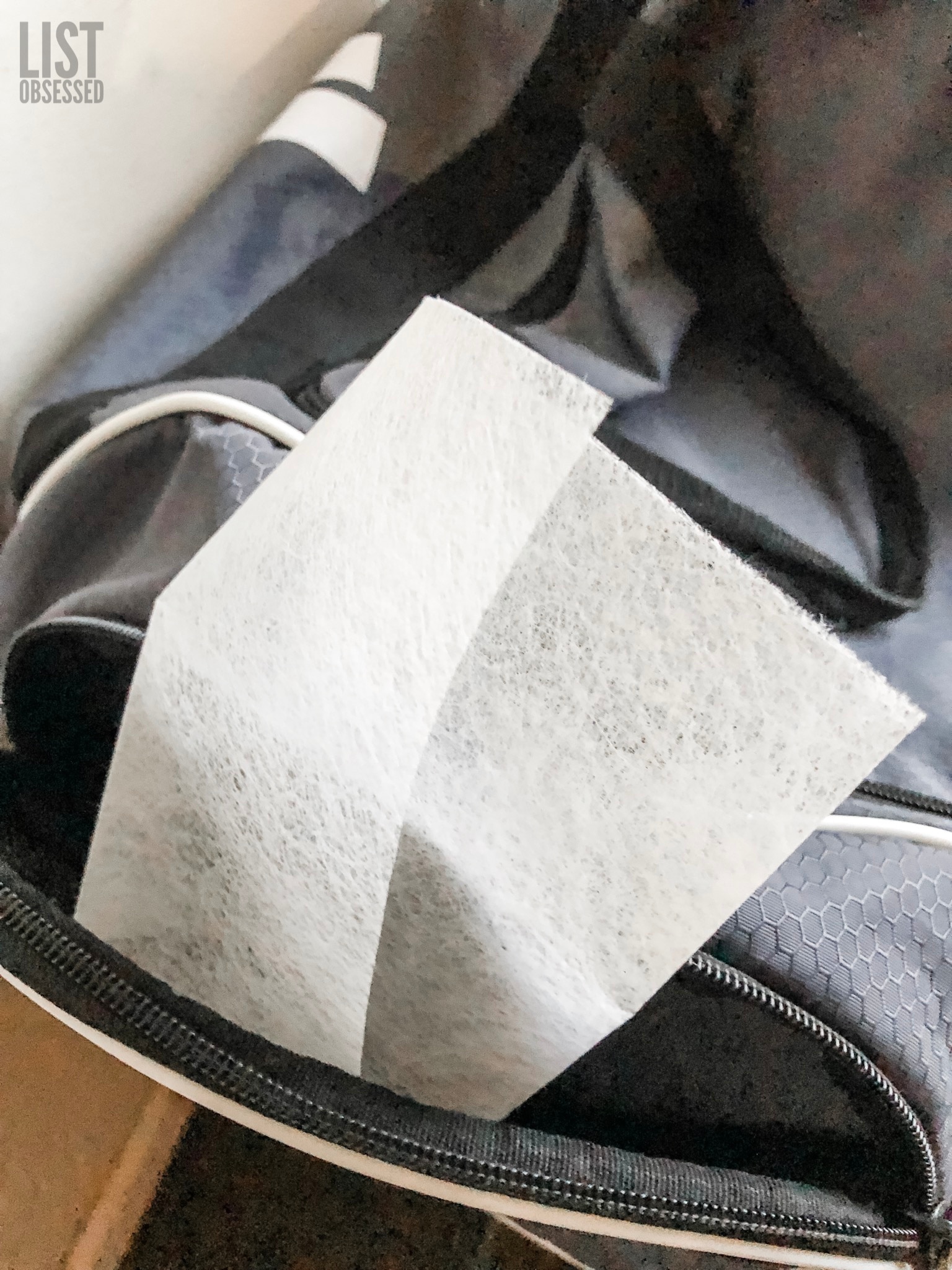 8. Polish Stainless Steel
Oh my goodness, I never knew how smudged appliances could get until we had a kid and a dog.
Stainless steel is the worst for showing those smudges, but dryer sheets can help you get rid of them pretty quickly.
Use new ones for this, as the product on the dryer sheets helps repel dust and smudges.
Another trick for polishing stainless steel using olive oil. We'll do a post on that soon!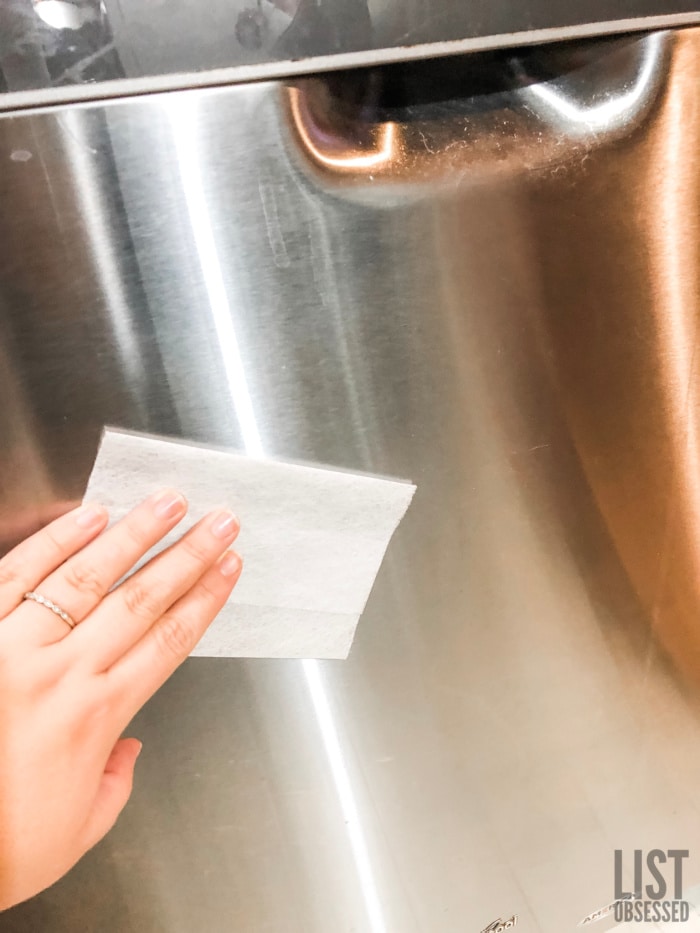 9. Remove Gunk from Your Flat Iron
Did you know dryer sheets are great at removing gunk from your flat iron… and even your iron?
Just make sure you put the iron or flat iron on its lowest setting.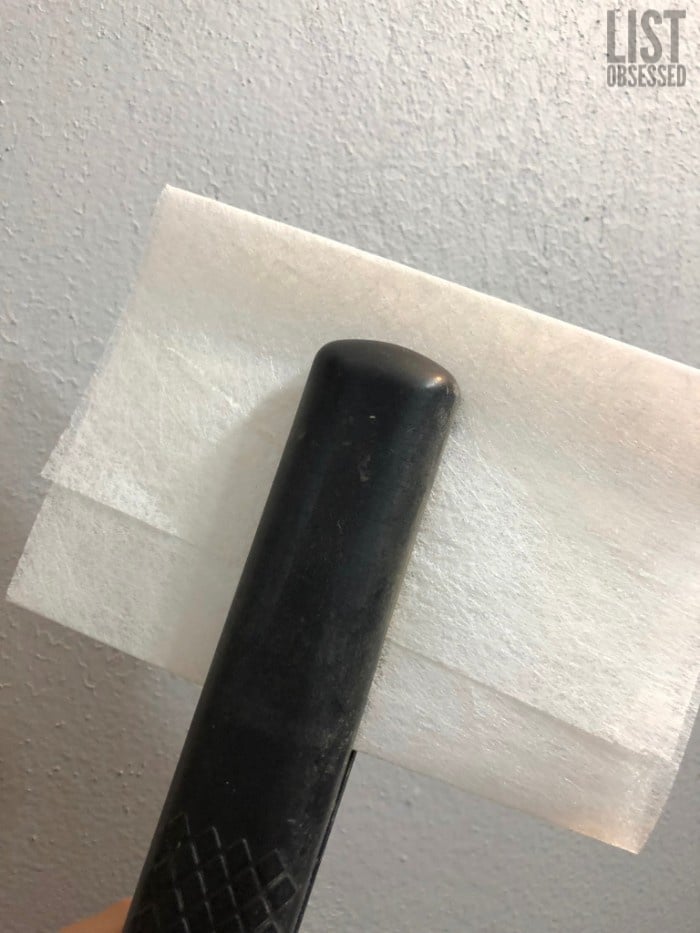 10. Freshen Up Your Trash Cans
Add a dryer sheet to the bottom of your trash can to keep it smelling fresh.
We only use these in our small trash cans, as we use the scented bags in the larger ones.
But since grocery bags typically fit the small ones, we're super cheap and go with those. Haha!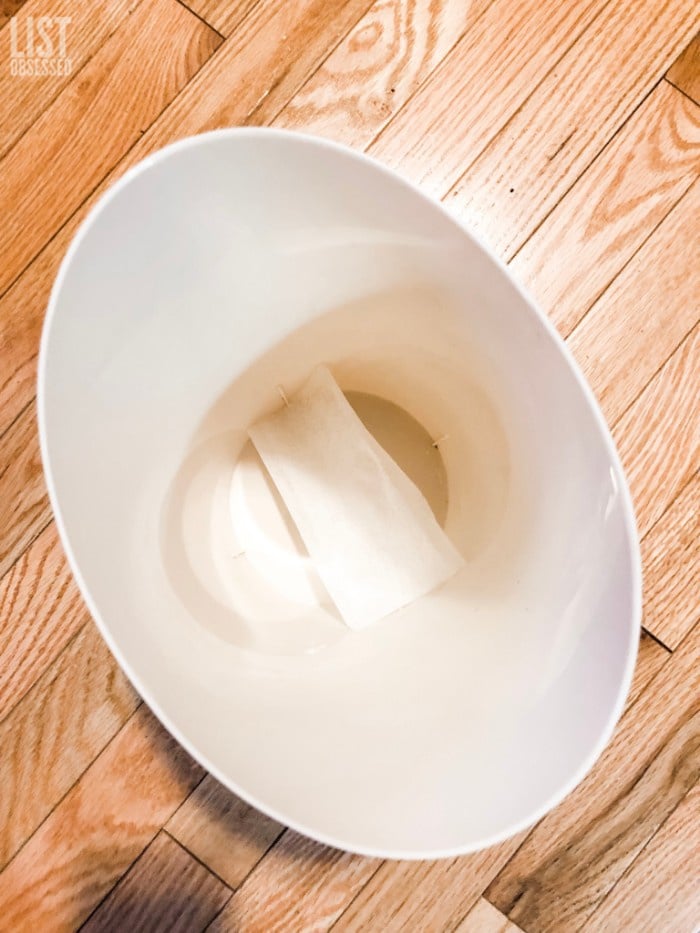 11. Freshen Up Your Car
Okay, so my car may be a mess quite a lot, but one compliment that I always get is that the car smells good.
My secret (aside from Febreze car air fresheners on two vents) is dryer sheets under each of the sheets.
It smells so good when I open up my car doors!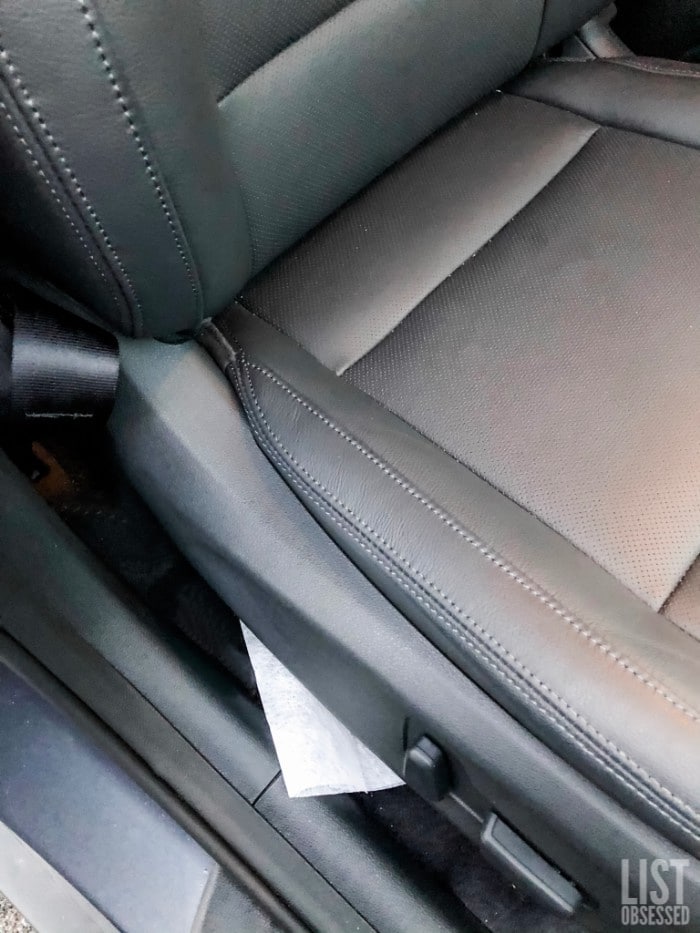 See? There's so much you can do with those little dryer sheets, both new and used. Use them to clean and freshen just about anywhere in your home or car.
If you liked this post on uses for dryer sheets, you'll probably love my friend Joyce's post on uses for Magic Erasers!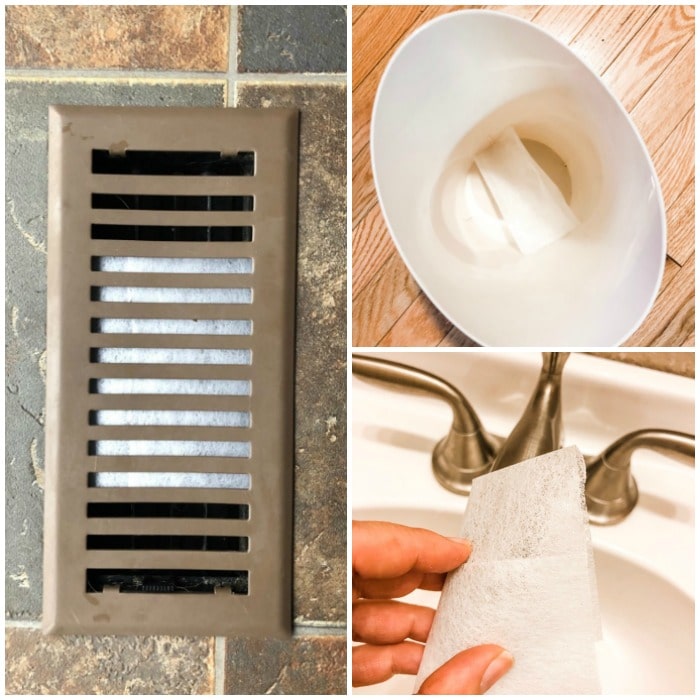 If you enjoyed this post, please pin the image at the top to share it and save it to your pin boards.